Kamil Ahmad's death 'avoidable', review finds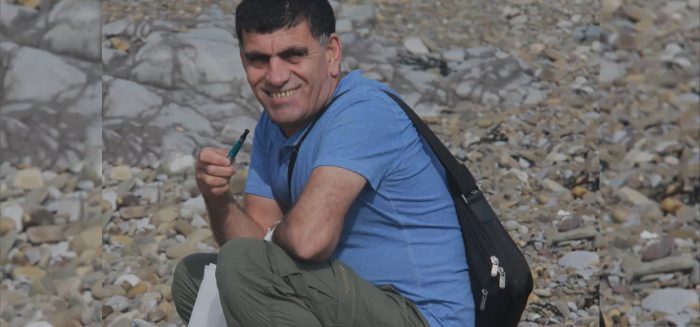 A safeguarding review into the murder of Kamil Ahmad says his death could have been avoided with better communication between services.
A safeguarding review into the racially motivated murder of asylum seeker Kamil Ahmad by paranoid schizophrenic Jeffrey Barry has found that his death could have been avoided if Barry's medical tribune had been better-informed.
The review by Bristol Safeguarding Adults Board (BSAB), published on June 21, concluded that the decision to discharge Barry had been based on incomplete information which had "foreshortened his compulsory treatment".
It said there were issues with how the council and police, Avon and Wiltshire Mental Health Partnership (AWP) and private hospital Cygnet Health Care had dealt with the case, including concerns around the fact that Barry had been allowed to return to the sheltered housing where Ahmad also lived after being discharged.
"They do not understand how something so monstrous could happen in a civilised place like Bristol, a place where Kamil had sought sanctuary"
His brother, Kamaran Ahmad Ali released a statement saying that the review confirmed that his life could have been saved "if just one of the organisations involved had protected him from the racism that ended his life."
Ahmad had come to the UK looking for asylum after being tortured in Iraq and had been moved into the same accommodation as Barry when he was diagnosed with Post Traumatic Stress Disorder and Obsessive Compulsive Disorder.
"Our family [in Kurdistan] had so many questions for which I did not have answers. They do not understand how something so monstrous could happen in a civilised place like Bristol, a place where Kamil had sought sanctuary."
Barry was convicted of the murder of his neighbour Ahmad in November last year after being released early from a secure hospital in July 2016. He had been sectioned a month before for threatening to kill him Ahmad but was released after promising not to drink alcohol – which made his schizophrenia worse.
However, after going on a drinking binge, Barry armed himself with a knife and killed Ahmad hours after his release. Barry had been racially abusing Ahmad for years and Ahmad had complained four times of Barry assaulting him in the three years before his death.
Key personnel missing, flawed information sharing and "lack of professional curiosity"
The review found that the decision to release Barry early had been made on incomplete information, which partly because of key personnel being on annual leave and because of his care-coordinator having "effectively lost management oversight", as it was assumed that Barry would be transferred back to an AWP facility before being released back home. This assumption was found to be partly due to overwork and "other conflicting workload responsibilities," the report said.
It also raised concerns that there had been a lack of face-to-face planning and not enough "professional curiosity" from staff at privately-run Cygnet Health Care Hospital in the run-up to his release.
"It would seem that the tribunal did not follow the recommendations of the professionals involved and did not fully appreciate the significance of the problems in the accommodation and the inherent risk of Mr X's [Barry's] return", the review concluded, noting that there had been several opportunities in the two years before the murder to stop the men living in close proximity to each other.
After being sectioned, Barry was moved from Callington Road NHS psychiatric hospital to Cygnet Health Care Hospital, a private hospital, because of bed shortages. When he asked for his case to be reviewed so he could leave, his NHS care team only had 24 hours to put their notes together for the independent mental health review tribunal.
At his trial, his defence lawyer said "the flawed process" leading to his release from hospital was to blame, saying that the mental health tribunal who discharged him had not been "with full or accurate information" and hadn't known about his drinking habits or his dislike of Ahmad. The judge said the decision to release him had been "calamitous".
A Cygnet Health Care spokesperson said that that the recommendations of the review had highlighted only one aspect of the facilities services they had to address: the discharge procedures.
"We have acted on the BSAB's advice and undertaken a number of measures. These include, launching a Cygnet central referral line in relation to Acute and Psychiatric intensive care (PICU) units, to enable a more cohesive approach to accessing and understanding pre-admission information on all our patients," they said.
"We have implemented further training protocols so that all staff are more thoroughly familiar with patient discharge transfer documents and forms."
The review has made 16 recommendations for involved organisations, including Avon and Wiltshire Mental Health Partnership NHS Trust, Cygnet Health Care, Avon and Somerset police and Bristol City Council.
"The review highlights some key areas which need to change, which cross the work of many different professionals, and I am encouraged by how agencies have engaged with this review process," said Louise Lawton, independent chair of BSAB.
Racism at the heart of Barry's victimisation of Ahmad
Barry had been diagnosed with paranoid schizophrenia in 1986 and moved into the sheltered accommodation run by Milestones Trust in Knowle in 2010, but the review found that racism and not Barry's mental health problems was at the heart of his victimisation of Ahmad. "He was a person with racist views who was mentally ill rather than a mentally ill person whose racism was a manifestation of their illness," it said.
"We have considered whether we could have served notice to evict Barry
at an earlier stage or done more to challenge discrimination amongst residents"
"The long-standing tension between them may have varied in its level of seriousness, but there remained an underlying dislike and resentment from Mr X towards Kamil, which was given full rein when he became mentally ill," it continued.
John Hoskinson, CEO of Milestones Trust said that the trust has "spent many hours reflecting deeply on whether there were things we could have done differently and what we can learn for the future".
"In particular, we have considered whether we could have served notice to evict Mr X
at an earlier stage or done more to challenge discrimination amongst residents."
Ahmad's family is now waiting for the findings of an NHS homicide review, which will consider referring the evidence surrounding the murder to the Crown Prosecution Service and the Equalities and Human Rights Commission.
There will be a mural to honour Ahmad and other Bristol people "failed" by institutions at City Hall during Bristol Refugee Festival at the end of June.