Hannah Vickers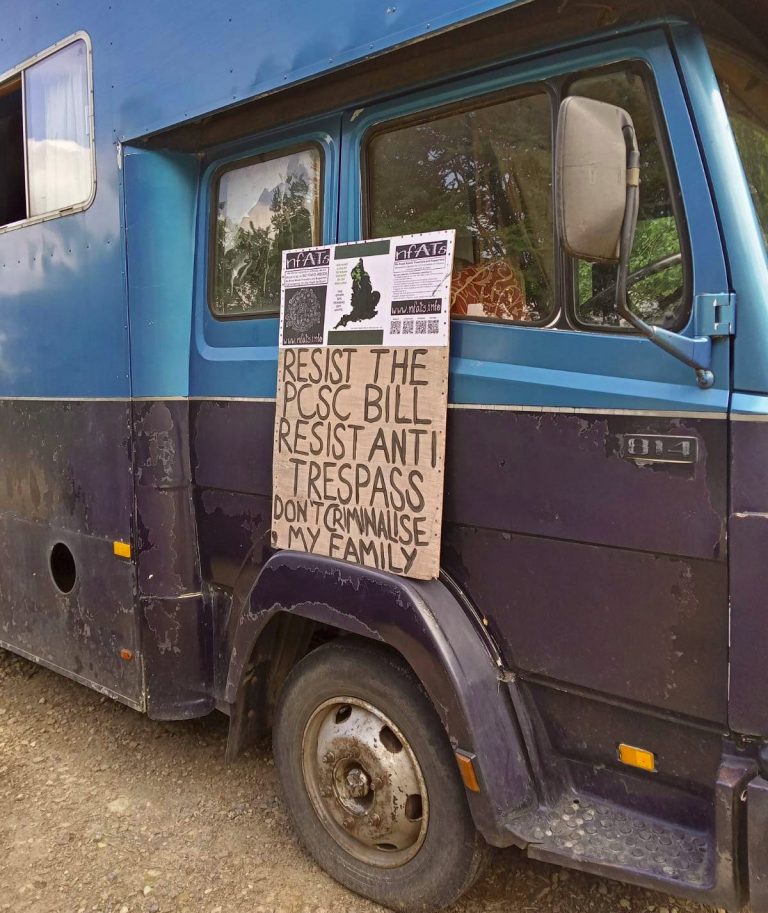 Pandemic evictions and the Police and Crime Bill leave travelling communities fearful of what comes next
As large-scale evictions of roadside camps and squats ramp up, and legislation criminalising trespass moves closer to becoming law, we talk to people in the firing line.
Police used 'excessive force' during Bristol Kill the Bill protests, as parliamentary inquiry finds 'significant failings'
'The police have got all the power over you': Young Bristol man speaks out about 'violent' stop and search experience
How vaccine hesitancy is being tackled in Bristol's diverse communities
Reluctance to take the Covid-19 vaccine is down to misinformation and historic mistrust, experts say. But community-driven campaigning is driving change.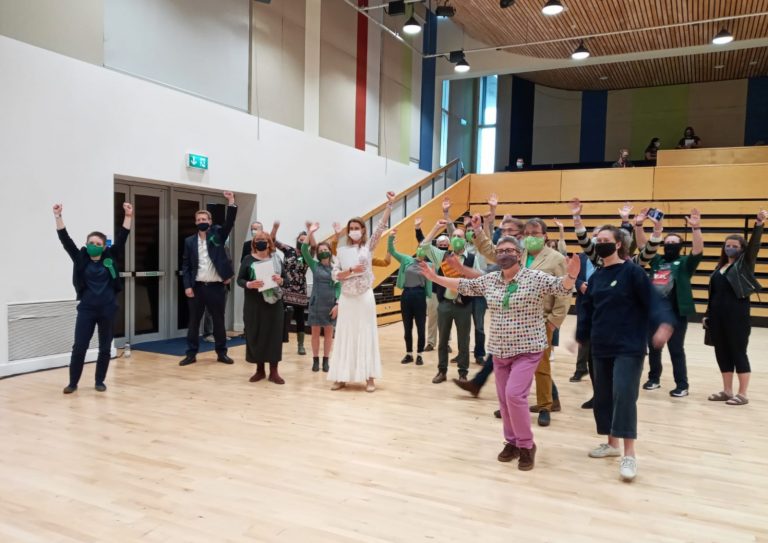 Greens take 12 seats off Labour to become joint biggest party in Bristol City Council
Marvin Rees re-elected as Bristol mayor despite Green surge
The Labour candidate received a smaller vote share than in 2016, but it was enough to see off Green candidate Sandy Hore-Ruthven.
Greens and Labour are close in Windmill Hill, where climate, air pollution and housing are key concerns for locals
It's likely to be a tight fight in Windmill Hill again, after Labour beat the Greens by just a few hundred votes last election.
'I was pretty scared so I was just in a ball': Protesters speak out about police violence
We talk to protesters who say they were brutally attacked by police at the recent protests against the Police and Crime Bill.
Watch: Police forcefully break up Police and Crime Bill sit-down protest followed by major clashes
Around 1,000 defied Covid-19 restrictions to attend the third protest against the Police and Crime Bill in the space of a week.
Police violently shut down peaceful sit down occupation of College Green
The protest was peaceful before police arrived, with participants sitting down listening to speeches and singing.
Bristol becomes first UK city to ban ads for junk food, payday loans and gambling
Campaigners want the council to go further, and ban ads for 'climate wrecking products' like cars and airlines.
Bedminster's East Street is changing, but who will benefit?
A cluster of high rises is being built on Bristol's second-biggest high street. Opinion is split on whether the development will bring new life to the stricken area, or be the final nail in its coffin.
These furloughed pub staff are providing fresh food and hope to families in need
As a new study predicts that lockdowns will double destitution in the UK, we meet staff who are using their furlough to provide much-needed food to families in need.
'Bone numbingly tired': The exhausting reality of Long-Covid
Jane is still ill more than eight months after contracting coronavirus. But research is shedding light on what Long-Covid is.
Lockdown gave a safety net for Bristol's hidden homeless... But many remain on the street this time round
Bristol's response to the Everyone In scheme offered a lifeline to people with no recourse to public funds (NRPF), but those who have become homeless since the first lockdown haven't had the safety net this time around, despite calls from homelessness charities to provide for rough sleepers.
'You need to see yourself': tackling the national curriculum's overwhelming whiteness
"Put yourself into their shoes for a moment." Aisha Thomas, the assistant principal at City Academy in Easton, is explaining how the national curriculum is...
'Why we must challenge media narratives of Travellers'
A Cable member recently cancelled their membership because we write about inequalities faced by Gypsies, Roma and Travellers instead of where the latest unauthorised encampment is. Here's why we do that.
Bristol nurseries 'are being asked to run a bankruptcy model' during coronavirus
We talk to a nursery manager about the financial impact of coronavirus and the future of early years provision in Bristol.
An ode to Bristol's boozers before coronavirus
Colin Moody takes a loving look at Bristol's beloved pubs, in this pre-coronavirus photoessay.
Bristol Dry Gin: 'You can always issue an apology in the local paper…'
Micro distillery Bristol Dry Gin have had a huge backlash for using George Floyd's death and the Black Lives Matter protests to market their new gin. We talk to a pub landlord about why they won't be stocking their products.
Time to stop clapping for Bristol's NHS workers?
As we reach the 11th week of the NHS clap, some Cable members say it's time to change it up, to demand for PPE for frontline staff, or a minute's silence for the dead.
You can't stay home and safe when you're sleeping rough
As Bristol Homelessness Action week comes to a close, we find out why people are still on the street almost two months after lockdown started. And ask: How might the pandemic change Bristol's homelessness provision for the better?
Where are my patients? GP speaks out about non-covid-19 health problems
A Bristol GP shares her concerns that the drop in patients calling the surgery during coronavirus could lead to more serious illnesses down the line.