Watch: Deliveroo Orders Rejected – a short documentary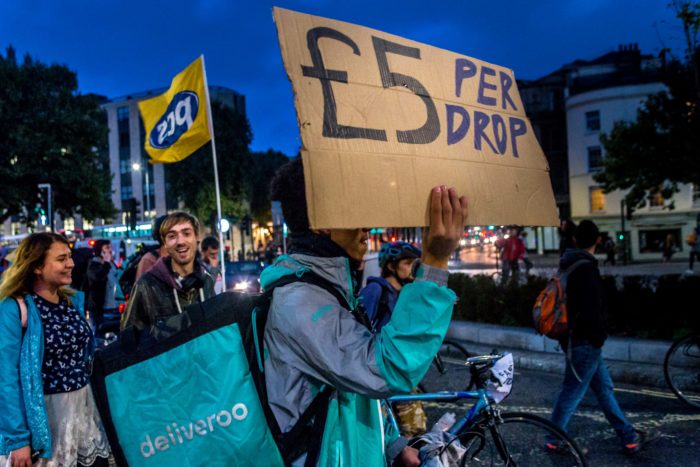 The gig economy is getting bigger. But some workers are getting organised. In 2018, Bristol workers joined in.
(cant see the video click here)
Producer: Adam Cantwell-Corn
Assistant producer / camera: Melanie Vaxevanakis
Editor: treatmentworx
Cover photo: Thomas Katan
Independent. Investigative. Indispensable.
The Cable is Bristol's independent, investigative newsroom. Owned and led by 2,500 members, we produce award-winning journalism that digs deep into what's happening in Bristol. Investigative journalism strengthens democracy – it's a necessity, not a luxury.
As a democratic members co-op, democracy is built into everything we do. We're 100% owned by thousands of Bristol members.
If we can triple our membership, this funding from the people of Bristol would make the Cable completely sustainable.
Join the Cable today