The personal trainer working out for Bristol's asylum seekers and refugees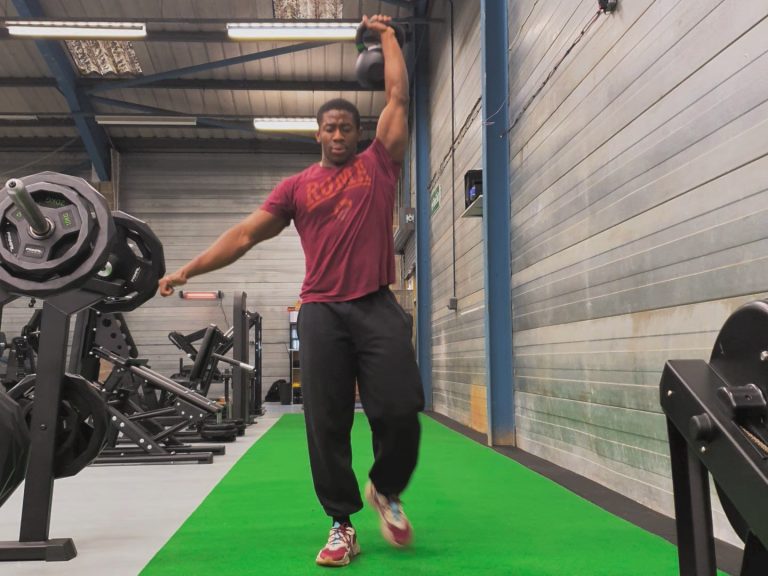 When Tim was 11, his homeland became unsafe to live in. Growing up in Kwara, western Nigeria, he lived with his parents, older brother, and two sisters. "The living room and kitchen were massive so everyone would come over. Sometimes there would be 30 people talking and chatting. That was really cool," Tim says.
He remembers walking to school, playing football with the neighbourhood kids, and playing games at home during power outages. He had a close family.
But Tim's father faced religious persecution. Since the late nineties, Christians have been targeted across Nigeria by radical Islamist groups. An estimated 11,500-12,000 Christians were murdered between June 2015 and April 2020.
Life "became super harsh" – work was scarce, and the family got into debt. "The person we owed got very aggressive and challenging. There were death threats.
"I still don't know much of why we left then. I still don't ask. In a way, I don't want to know. I want to hold onto that good memory in my head."
After a long application process, Tim's father came to the UK to study for a PhD. A year later the family joined, moving to windswept Aberystwyth. It was the first time Tim had seen the sea. Coming to the UK was cold and "a very different vibe," he says, but a "beautiful and accommodating place".
Tim's father had issues with his PhD funding, so to find work, the family moved to Fishponds when Tim was 14. "I hadn't seen that many people in one place before…I found the little things exciting."
Battling the UK immigration system
Tim's parents applied for leave to remain in the UK, which would grant them the right to work, study, and access statutory services. Their application was denied. "They tried to shield us from it. They told us 'this is happening' but they didn't go into too much detail".
But they couldn't hide it forever. One day, Tim found a rejection letter from the Home Office. He learned his family were in a catch-22 situation. With their asylum claim being processed, they were not allowed to work. Paralysis gripped everyday life. As Tim got older, his friends eventually went to university or travelling, or got jobs, while he was "stuck".
"It was a really horrible few years. I had days where I didn't see the point. I had days I didn't want to wake up. I got depressed for a long time."
Tim worried for his parents, especially after his brother was detained three times: "That was terrifying. My mum was heartbroken. And you're thinking 'why has he been detained?'– the only thing he's done wrong is being an immigrant.
"It's a very awkward situation to prove in front of a judge…the reasons you have to stay in the UK. 'I'm here for a better life.'
"[My brother was] having to defend something that seems very basic – 'I want to have a chance to have a bright future and think about the next ten years without someone killing me'. Having to defend that seemed very wrong."
To the family's shock, Tim's brother was deported. "It hit me that I might never see him again. And he's going back to a place that's freaking dangerous. I was fearing for his life." Tim and his brother are in touch but haven't seen each other for four years.
After many years in the UK, Tim's family were finally granted leave to remain. Tim had certainty at last, but the decision came too late for his brother.
Finding strength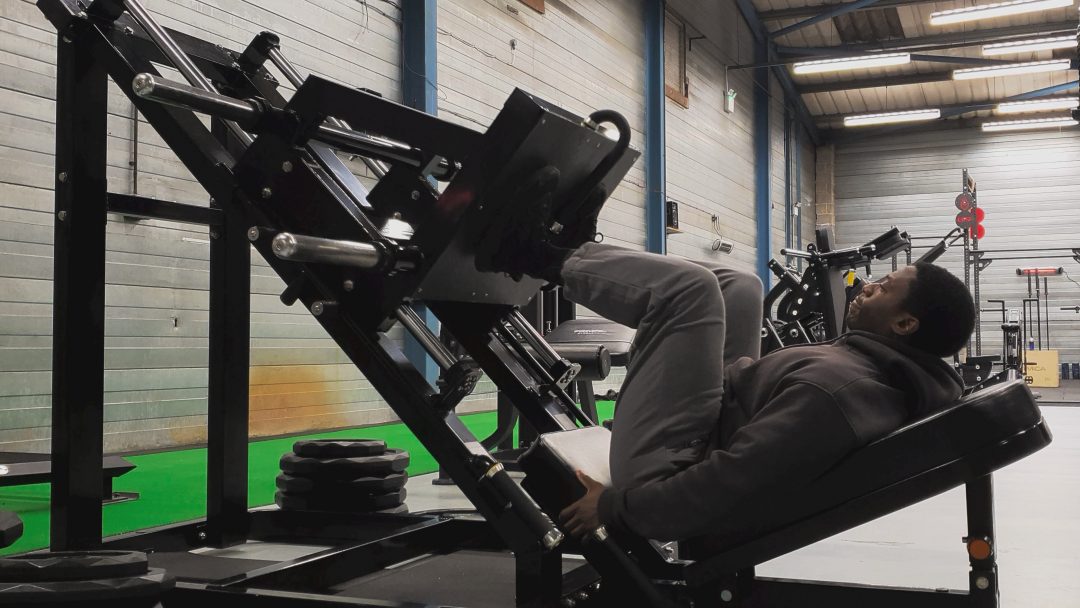 Tim's brother first took him to the gym. In lives dictated by the Home Office, it was something they could control. "It was a very empowering feeling. It made a massive difference to me…I learned so much about myself: so much respect, humility and discipline."
He took coaching courses and is now a personal trainer at Bath's Base Gym. Throughout the Covid-19 lockdowns, Tim has been training at home and delivering fitness classes for asylum seekers and refugees over Zoom, thanks to connections with Bristol Refugee Rights and Borderlands.
He secured funding through the West of England Sport Trust to buy equipment for the group. Keen to build numbers, he makes 50 phone calls a week to find out what's stopping people from getting involved. "If you're going through the immigration process, the last thing you'll think is about exercise."
But a seemingly small action, like strengthening a muscle over time, isn't small at all. It's proof that your goals are achievable. "Getting stronger is something no one can take away from you. You don't have to depend on anyone else to help you with that.
"The feeling of accomplishment, within a system where you don't often win, goes a long way."