Opinion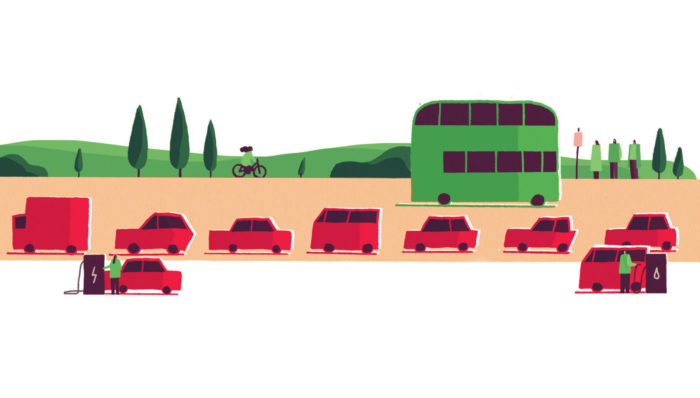 Opinion: Electric cars are not the answer
The popularity of electric cars looks set to increase, but they are no green panacea, argues Adam Reynolds.
Tiny homes: 'An innovative way of getting people to accept less'
Tiny homes are popping up in Bristol, with the council even bypassing its own policy to permit miniature flats. But as a solution to the housing crisis, this approach could do more harm than good.
Opinion: Council tax is grossly unfair. It's time for a rethink
After it has gone up again in the face of cuts, it's time to look at alternatives to this unfair and out-of-date tax.
Zero rough sleeping in Bristol by 2027: fantasy or reality?
The council has set out a bold vision to eradicate rough sleeping in just eight years, but can we get there?
European elections: why it matters even though it doesn't feel like it
This is no ordinary election, and it comes at a pivotal time, argues Nick Dowson.
Opinion: People of colour need to be included in Bristol's environmental movement
Jasmine Ketibuah-Foley argues that it's not that Black people aren't green – it's that the green movement is too white.
Opinion: Bristol's leadership is failing to stop the city choking
Marvin Rees' announcement this week that there is a 'timeline' for producing a Clean Air Plan is too little, too late.
Opinion: Our parks are under threat. They need legal protection.
Neill Talbot argues green areas are vital for people and wildlife in our city, and the council should be made to protect them.
To end homelessness, we need to change how we talk about it
We're not seeing the big picture, says Joe Smith, who works in the sector and is increasingly frustrated at how the issues are framed.
Opinion: Our children's future must not be built on sand
If funding cuts continue, our children face losing the opportunity to get the best possible start in life.
Opinion: If the hijab is such an 'oppressive tool', why do I feel so empowered?
My scarf, my choice. Real oppression begins when you deprive someone of that choice.
Opinion: We need our stoves
For someone living in a boat or van during the winter, having a stove can be a matter of life and death, argues boater Mike Doherty.
Opinion: Wood burning stoves are deadly, not trendy
Stuart Phelps argues that "poverty is the only excuse for burning wood in the city".
Bristol Rovers are manager-less and in a relegation scrap, where do they go from here?
With Bristol Rovers in a relegation battle, no news of a promised new stadium, and after sacking their most successful manager, Gasheads want answers.
Opinion: Tourist tax should just be the start
Adding a couple of quid to a hotel stay to top up Bristol's coffers sounds appealing – but we need more ambitious thinking to address austerity.
'The difference between First Bus and buses that work for us is political pressure'
Why is it, that in 21st century Bristol we don't have reliable public transport, asks Matthew Hollinshead. 
'Investigating Arron Banks isn't undermining Brexit, but protecting democracy'
Criminal and journalistic investigations into Leave.EU and Arron Banks aren't the same as questioning the referendum result.
Opinion: Mayors need to listen to communities
The arena decision - opposed by a majority of councillors - once more raises the question of how much power an elected mayor should have.
Opinion: 'Black Excellence' shouldn't hinge on white ideas of success
Achievements should be celebrated, but we should create our own metrics of success.