A £10 Million Golden Key for recovery?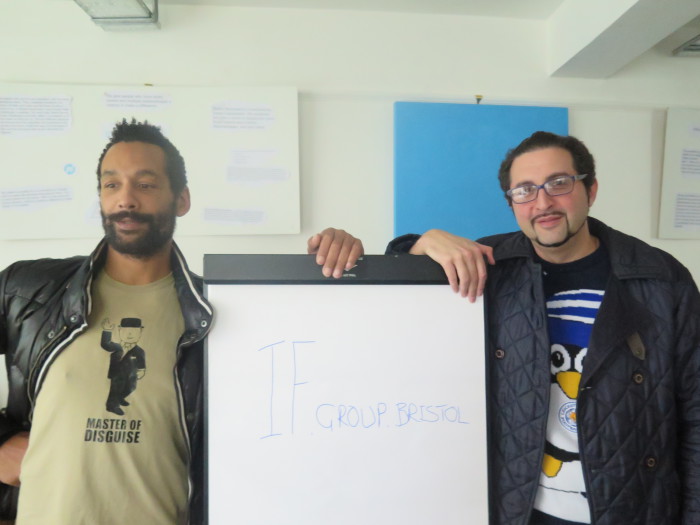 "For the first time in ages I now care about myself.  I can see the point in looking after myself and getting warm clothes for the winter.  I'm starting to feel like there is some hope for the future." Anonymous
Street drinkers, homeless people, ageing drug users, people with wide-ranging mental health issues, people who reoffend when released from prison, women trapped in the sex industry and individuals with serious health related needs are all people whose lives are being improved by Bristol's Golden Key, a multi-stakeholder partnership led by Second Step.
The new project has been awarded ten million pounds by The Big Lottery Fund to work with Bristol's most vulnerable residents over the next eight years. The project uses the 'lived experience' of service users to inform its practice.
The aim of the project is to offer a future for a group of people who currently don't believe they have one, and crucially, to reduce the cost of mainstream services.
Due to severe funding cuts, agencies are having to try new approaches and look at how they can work together to improve lives and save money. The 2011 Localism Act aimed at giving local service the powers to define the services they need and how they are delivered.
One client who has made the crucial first steps towards moving on with her life is V.  She was sleeping rough, suffering severe malnutrition and self neglect.  She had no warm clothing and would walk around for hours with no proper shoes.  As a result of services working together to do things differently, V has been making great progress.
Lived experience, which is at the heart of the Golden Key's principles can be described as the first-hand accounts of living as a member of a minority or oppressed group. The Independent Futures (IF) group was established in Bristol to inform the practice and delivery of the Golden Key's work.
Service user involvement is nothing new, although in the past it's often been tokenistic.  Jason, a group member explains "At first I didn't believe that they were going to listen to us.  It was only when I saw the business plan that I realised they were serious."
Benny, Chair of the IF group explains the difficulties that people can often face.
"The problem traditionally is if you suffer from multiple complex needs you only get to deal with one at a time and whilst you're dealing with that, the other ones play up and you never really move onto what we would call fulfilling lives."
Golden Key hopes to address this and helps to enable people to go on to live independent lives.
To get accepted onto the Golden Key program, individuals need to be affected by three of the four targeted issues; mental health issues, substance misuse, criminal behaviour and homelessness.
The ethos is to go at the client's pace with nothing specific to be achieved and the client has the choice and the control. Jason says, "It's also about taking personal responsibility, they have a choice."
Joe Fisher, who manages the Service Coordinator Team explain how the cost benefits could work,
"We have one client who had accessed emergency services ten times in three months. Often people are so chaotic and not in touch with any services so it's the only option available when they're in crisis.  These are expensive interventions but are not long term solutions.  Since engaging with this client they have reduced their contact with emergency services to twice in four months – a considerable reduction."
Although it's not easy working with such a disaffected group. "One of the main challenges faced is managing the risk for staff.  Some of these people have been banned from most services, and it's our job to engage with them. We do this as dynamically and creatively as possible."
Workers have been granted more freedom to work outside the box with service users and each client has a personal allowance of £500 a year.  This has been used so far to buy things like mobile phones and ID, such as Birth Certificates.  One service user accessed the fund to buy her children gifts when she was allowed a supervised visit, the first one in a long time.
The Peer Mentor Service is another integral part of the project.  Tony, a Peer Mentor explains,
"I was using substances for 25 years and I only finally got clean after going to rehab and having a mentor.  "I had a 'buddy' who'd been through similar experiences and he supported me on my journey, he gave me hope."
Unfortunately the research has suggested there are at least 2000 Bristol residents who could be in need of this kind of support and only a lucky 300 will actually be able to access the service at any one time.
So how will its success be measured? As it's a long pilot, evidence must demonstrate not just savings but real change for the people involved. The long term aim for the Government will be to transfer money from the health budget to the social care budget if the approach works. If the pilot works, Golden Key hopes  to "revolutionise the way the system works across the city, Bristol will be a beacon of change, which we hope will reverberate across the country."