Controversial gas power station refused at development committee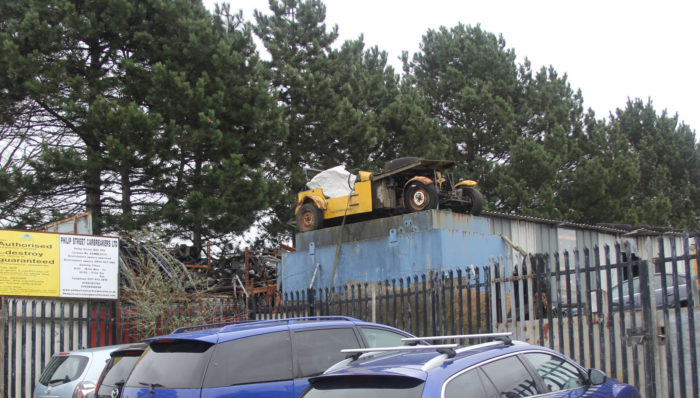 Conrad Energy may now appeal the decision for the hugely unpopular plans for St Philip's Marsh gas power plant.
A proposal to build a 'standby' gas power plant in St Philip's Marsh less than 100m from a nursery was today refused by councillors at planning committee following impassioned statements from local people.
The vote comes after an outpouring of opposition to the plant since planning officers recommended approving the plans last week. A petition against the plans garnered over 1,000 signatures in less than three days, and community union ACORN have also been vocal in opposition.
"The fact that someone is considering putting this next to a nursery school where my son plays everyday absolutely horrifies and infuriates me"
Councillors sitting on the committee raised a variety of planning considerations, as well as health and wellbeing impacts when voting against the proposal. The official reason for refusal was the "perceived adverse impacts on health arising from the development" which would "harm the wellbeing" of local residents.
The controversial plan, from company Conrad Energy, is the second power generation facility proposed for the area – one of the most deprived in Bristol – in recent years. Opponents claim the proposed facility would emit air and noise pollution, as well as being incompatible with the council's climate targets. The plans include three 12m high chimneys which will emit nitrogen dioxide and other pollutants.
Conrad Energy could now appeal to a planning inspector to overturn the committee's decision. Should the council lose at appeal it would also be forced to pay Conrad Energy's legal costs.
'A mockery of ordinary civilians'
Statements from the public were met with applause from the gallery. One attendee said that as people try to reduce their individual gas consumption, the proposed plant next to his home seemed "entirely unreasonable" and "makes a mockery of ordinary civilians".
A member of Arnos Vale Residents Association said: "This area does not need any more pollution… is it because it's a deprived area that this keeps coming up. It's like David and Goliath with the developers, I hope you come down on the side of David."
Simon Holmes, the headmaster of St Philip's Marsh Nursery, which would be located less than 100m from the plant, said: "The whole city is against it. If they had an ounce of respect this company would withdraw this application… It's shameful."
One local parent attended with her son. "On the 5th May, before his birthday, he was hospitalised," she said, "struggling to breathe". "The fact that someone is considering putting this next to a nursery school where my son plays everyday absolutely horrifies and infuriates me".
The council's planning officer said that although the plant would lead to an increase in NO2 pollution levels, the increase was minor and did not risk raising the levels of pollution over legal levels. However, he did acknowledge that health impacts are felt from pollution levels recorded below the legal limits.
Hibaq Jama, Labour councillor for Lawrence Hill, emphasised the health inequality affecting residents. Asthma rates in Lawrence Hill are the highest in the city. "Any incremental increase in air pollution in Lawrence Hill is extremely significant and effectively increases the ill health amongst my constituents," she said.
Others present included parents and staff from St Philip's Marsh Nursery School, local residents and campaigners from community union ACORN and Extinction Rebellion Bristol.
A representative of Conrad Energy said the 'STOR' power station (short term operating reserve – see box) did not contradict local planning policy and that the gas generator would provide "a continuous and reliable electricity supply".
A company spokesperson told BBC Radio Bristol this morning that he would have no qualms sending his children to the nursery. The proposal says the plant, which is supposed to supplement the power supply at times of high demand, would be operating up to eight hours a day.
The plans had been 'called in' for scrutiny by local councillors Hibaq Jama and Marg Hickman, who publicly opposed the plans. It was also opposed by local MPs and Mayor Marvin Rees, who tweeted this morning that the plans "go against so much of what we are trying to achieve with Bristol". The council passed a motion declaring a climate emergency in November 2018 and pledged to become carbon neutral by 2030.
The company has submitted various reports arguing that the plant would have 'negligible' effects on air quality, noise and other environmental factors. Planning officers recommended approval last week stating there were 'no material planning considerations' to warrant refusal. The site is just metres from the border of the Air Quality Management Area, where developments are subject to greater planning controls.
Currently St Philip's Marsh is home to light industry, but in new Local Plans currently in development for the city, which are expected to come into effect in 2020, it is designated for significant mixed-use development including housing.
Stuart Phelps, from RADE, responded to the decision: "It took an awfully long time to arrive at the obvious decision." and said it was "guaranteed" that the company would appeal because they had "too much to lose", but that campaigners would "fight on".
What is a 'STOR' facility?
STOR stands for 'short term operating reserve'. STOR electricity generation facilities function intermittently to provide extra energy to the overburdened National Grid.They are intended to support the National Grid at peak times of energy use – particularly due to the increasing use of sustainable energy sources by the Grid, which can be less predictable in output.
However, critics of the use of these small supplementary plants say that they only increase the reliance on the burning of dirty fuels in often urban locations at a time which the system should be radically decarbonising.
Battery storage technology could also lessen the need for these so-called 'STOR' (short term operational reserve) power plants. The technology, which began to proliferate within the last couple of years, stores excess energy from the grid in times of high input for use during times of high demand.
Bristol's first battery storage facility was opened in 2017 in Lockleaze, on a site which had previously been the battleground between locals and another power station.