A new home for Bristol Bike Project to help make bikes available for all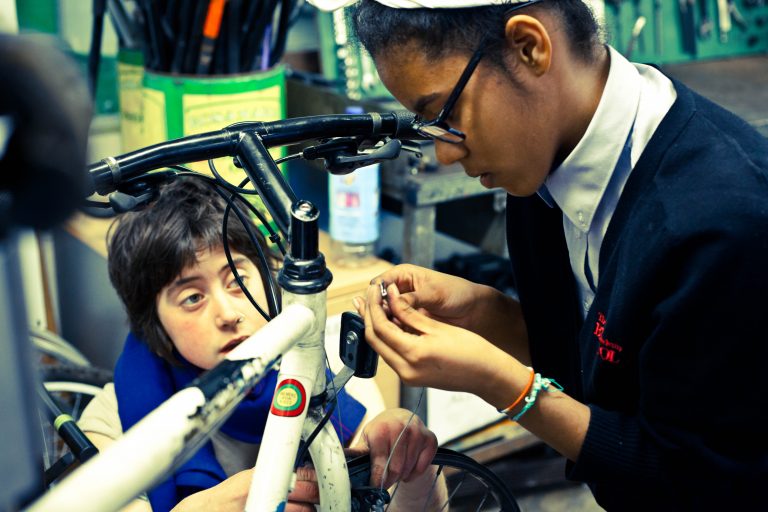 The Bristol Bike Project (BBP) was founded by friends James Lucas and Colin Fan in 2008 whilst they were working as volunteers for Bristol Refugee Rights. The project started with one clear aim: to provide affordable, sustainable and convenient transport for Bristol's refugee community.
Very few asylum seekers arriving in the UK will have access to a car and public transport can be prohibitively expensive. With very little government support, this means that many struggle to get around the city and make it to crucial appointments.
"All asylum seekers have to register once a week in order to stay here safely and missing one of these can seriously jeopardise your situation," said Jo Hellier, project co-ordinator at the BBP. "Having access to a bike makes getting to these meetings so much easier and massively improves their quality of life." 
It wasn't long before the BBP opened its doors to others who would benefit from their services. At present, the project receives referrals from over 50 organisations that work with everyone from the homeless community, recovering substance users, those on parole and sufferers of mental health issues.
The project is volunteer-run and offers free tuition in bike mechanics through its 'Earn-a-Bike' scheme. "The project welcomes everyone and participants take part in a three hour session with one of our volunteers, who teach them the basics of bike maintenance on a donated bike that they will then take home at the end," said Jo. "It's always been important for us that we don't just give bikes out but teach their owners how to look after them as well; this not only teaches people new skills, but also imbibes a sense of ownership that encourages people to continue to take care of their bikes."
The BBP offers a range of programmes including a free after school mechanics workshops for children and Womxns Night, a completely inclusive weekly session in which anyone identifying as female can learn bike mechanics under the guidance of an experienced volunteer bike mechanic.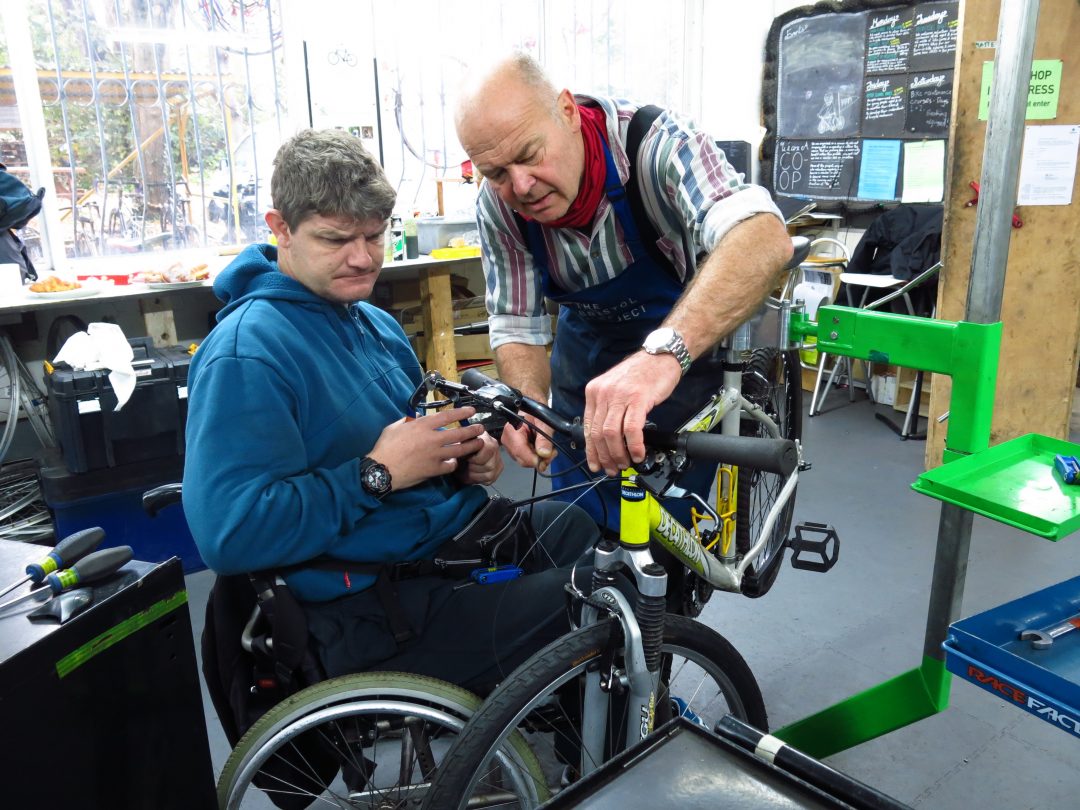 "What I find the most rewarding is having that eureka moment with someone who has come in with no experience at all," said Joey Fagtongpun, a regular volunteer at Womxns Night. "We have people bringing their bikes in who have never used a spanner before and by the end of the night they're changing their cassettes and taking apart their headsets – there's no better feeling than that. We also run the Freedom of Movement project that helps women who have come from backgrounds of abuse or are going through serious hardships under the model of the Earn-a-Bike scheme. These skills give people mobility, independence and empowerment, and I think that's so important considering what they've been through previously."
There are many benefits projects like this have on individuals and communities. By recycling unwanted bikes and putting them in the hands of people that will use them and know how to maintain them, they are not only improving air quality, easing pressure on the transport system and preventing waste, but also teaching people skills, building confidence, providing a means of exercise and providing a safe and welcoming space in the heart of the city to those who face the most barriers.
This welcoming ethos is reflected in the volunteers and members that run the space, many of which have learnt about bike mechanics through taking part in the project's workshops. "I was a complete novice and joined a weekend maintenance course," said Joey. "I left feeling that this is something I enjoy and thinking that maybe this could be my job one day. Now, a few years later, I've left my job as a civil engineer and I'm a full time bike mechanic and wheel builder."
The BBP has distributed over 2,500 free bikes and has helped service and repair countless more. "At present we probably distribute about 8 bikes per week through Earn-a-Bike and receive around 100 bike donations from the public."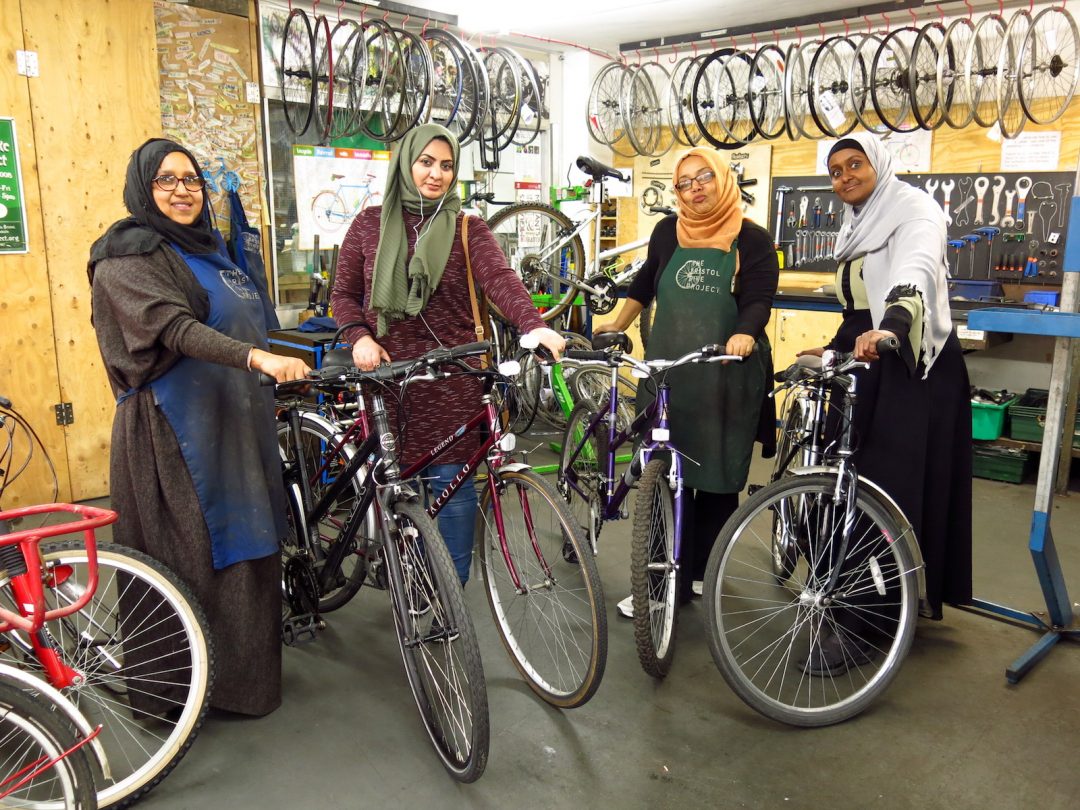 Like the Cable, the BBP is a co-operatively owned organisation that has community values at its core. Decisions are made collectively by its members and sustains itself financially through donations and its on-site bike shop, all profits from which are fed directly back into the project.
Because of heightened demand and the now well-known plans to redevelop Hamilton House, the BBP has spent much of the last two years looking for a new home. That search ended around Christmas last year when the organisation purchased the site on Stapleton Road that once housed Tovey's Seafood.
"When we asked our members where they thought we should go, Easton was a very popular choice," said Jo. "Many of our referral organisations are based there and it's close to our community. It's important to us that we are able to create a space on our high streets that works for local people and Stapleton Road is the perfect location." BPP are now crowdfunding to support the renovation of the fishmongers.
"At the moment our waiting list for the scheme is over 70 names long," she said. "Hopefully our new site will give us the space to better meet this demand!"