How starting an arts festival helped me find community in Bristol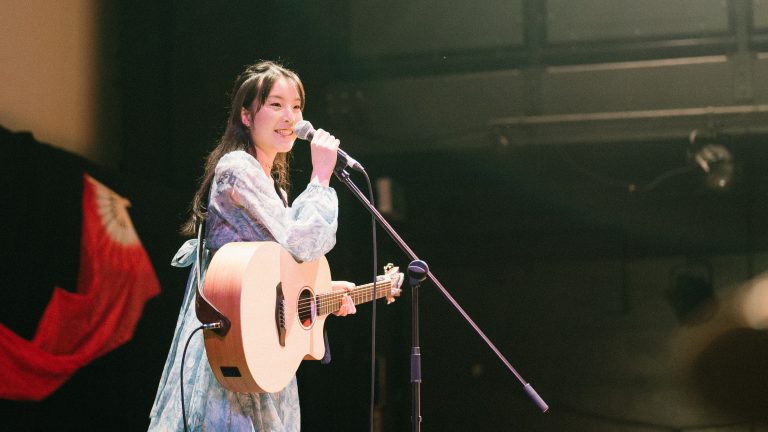 It was towards the end of the pandemic when I arrived in Bristol, having uprooted my life from an increasingly oppressive Hong Kong.
I must say my first impressions of this new city were not entirely positive. I found myself being humiliated and catcalled on the streets, in the pubs by strangers – usually men – on countless occasions because of my racial and gender appearance: that of a young East Asian woman.
It was a conflicting time to feel optimistic, especially when many traumatic memories still haunted me. Yet I was as reluctant for my sliver of hope towards a freer future to be marred by these encounters as I was for myself to be defined by my appearance.
I remember crouching on a road in November 2021 to the sound of fireworks from Brandon Hill, so reminiscent of that of tear gas on the streets of Hong Kong in 2019. It was the day of the Moon Festival – my favourite tradition of the year, a festival widely celebrated in Hong Kong with crescents of mooncakes, colourful lanterns and neon glow sticks. I walked into an Asian supermarket to buy a mooncake, trying to feel more festive and less bereaved.
It couldn't replace my childhood memories of sharing ice cream mooncakes with my grandmother and uncle, playing paper rabbit lanterns and putting together neon glow sticks which I pretended to be a magical whip from ancient folktales. Both of them had passed away a few months before I relocated.
Learning about the ESEA movement
Knowing no one in Bristol, I jumped at every opportunity to meet fellow creatives – musicians, theatre makers, writers and filmmakers. I told myself I shouldn't search for faces that looked like mine. Yet I couldn't help but wonder where they were, whether they existed in this town far away from my old home, and if they had an explanation for why I was ignored or looked at strangely at yet another event, another interview – as if people couldn't make sense of me.
Months later, to my amazement, Instagram suggested to me accounts related to 'ESEA' – the acronym for 'East and South East Asian'. What is ESEA? Why ESEA? It would take another few months for me to understand.
On the BBC Asian Network's Instagram account, I scrolled and scrolled but couldn't see a single face of ESEA heritage. Am I not even Asian in the UK? I can still recall my shock.
It eventually dawned on me after incidents like this that in the UK, the word 'Asians' usually refers to South Asians. I found this strange because I was used to living with diverse Asian communities in Hong Kong, travelling across Asia to meet friends from India, Pakistan, Myanmar, Thailand, Malaysia, Korea, Taiwan and more.
Digging deeper into the ESEA Instagram accounts, I found my answers. I was not the only one grappling with hate and ignorance due to looking like an ESEA person, especially since the pandemic when many associated the virus to anyone they thought looked remotely 'Chinese'. We are also a so-called model minority, made to stay 'invisible' due to our cultural norm of assimilation – and assimilating in the UK meant never taking up space, always accommodating.
And yet our cultures are sometimes adored and respected, sometimes fetishised and appropriated. Thanks to the emergence of grassroots groups, a new movement had been born to celebrate and represent our communities, especially marked by the ESEA Heritage Month in September launched by besea.n, a UK-wide ESEA organisation.
The birth of MOON FEST
In 2022, the second ESEA Heritage Month and Moon Festival since my move to Bristol were approaching. I still had not befriended a fellow ESEA creative, especially a musician like myself in Bristol.
I felt the burn of my desire to do something. The idea came to me: a festival bringing together ESEA creatives while celebrating ESEA Heritage Month and the traditional festivals that take place around the same time across ESEA cultures, like the Moon Festival, Chuseok, Tsukimi, Tết Trung Thu and Uposatha of Ashvini.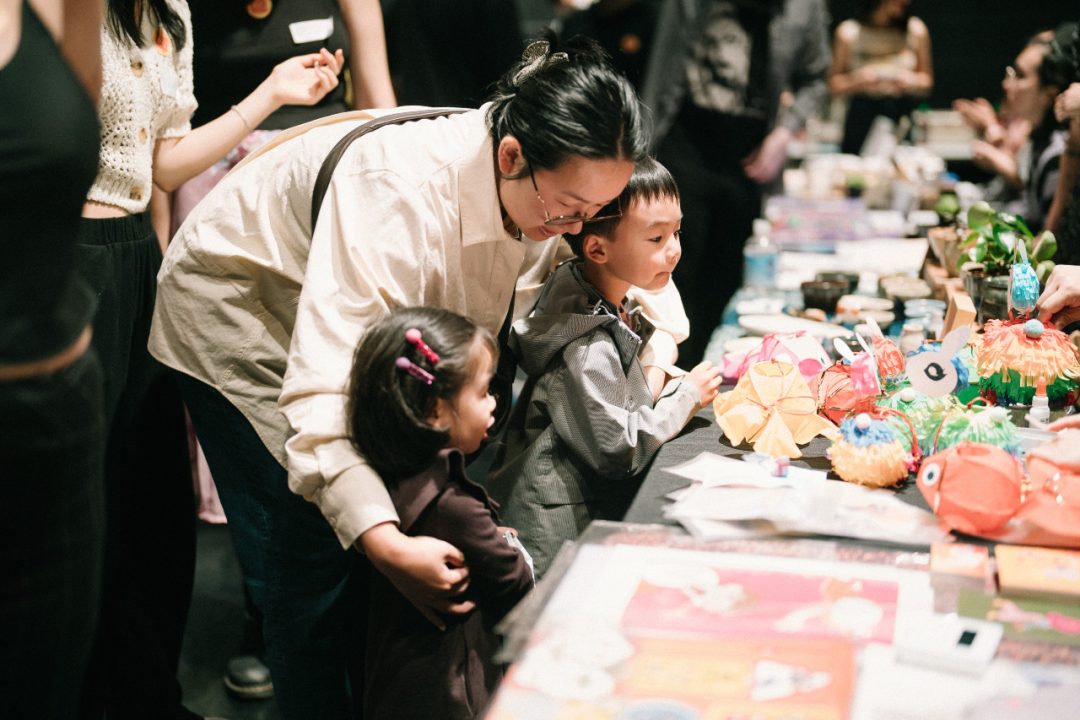 Soon, I was drawing logos, reaching out to venues and meeting anyone who might get involved. I launched an open call, hoping to draw ESEA creatives in instead of waiting to encounter them by chance. It still feels miraculous to me that it worked.
ESEA artists, musicians, filmmakers and chefs joined us from across Bristol, then more people – almost 200 – bought tickets to our festival, MOON FEST, that we had to turn away potential guests on the door. Bristol Post and the BBC reached out to us. But, most importantly, I felt this warm, communitarian energy as I immersed myself in the festival, welcoming people and sharing my songs.
After this, I felt the spark to keep going. Made on the Moon, now a creative collective, is a hat I wear to co-produce more ESEA events and initiatives, for example, a community screening with our local cinema Watershed of Past Lives, a Korean-American film about immigration.
Our next MOON FEST is coming this weekend, on Sunday 24 September, and we will create our space – our Moon – this time at Trinity Centre. While producing a festival is a lot of love and labour, I look forward once again to an afternoon of lanterns, mooncakes, creativity and most importantly, joy with my people and beyond.
MOON FEST 2023 takes place at the Trinity Centre on Sunday 24 September from 12-6pm