Film
Watch: "I SEE" a poem to inspire and outrage, by Solomon O.B
"This is a movement, not a moment" : Watch Solomon OB's performance of his poem "I SEE" written in the aftermath of the Black Lives Matter protests over the summer
Watch: Vulnerability, escapism and creativity, my experiences of lockdown as a young Bristolian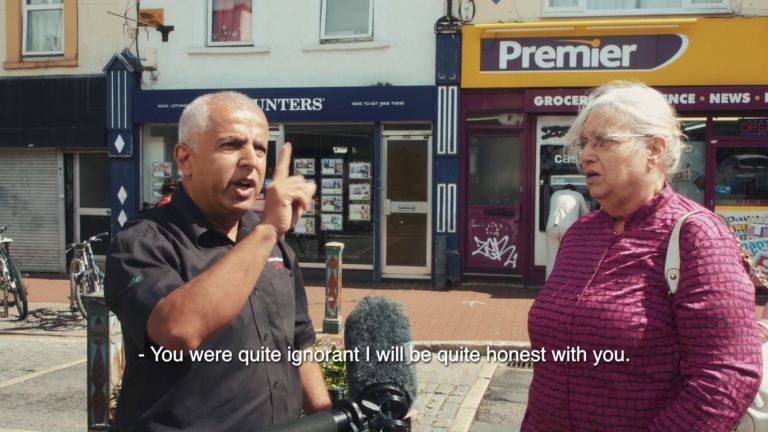 Watch: The struggle for the future of Britain's best street
A furore has kicked off over proposals to pedestrianise one of Bristol's most iconic streets, St Marks Road, with famous shop Sweetmart threatening to leave! Easton native Neil Maggs investigates whats going on behind the headlines.
Watch: The Kneel at the Black Lives Matter protest in Bristol 2020
"We are killed for racially charged suspicions. Demonised even when found innocent. And fight for our mere existence."
Watch: After the storm - powerful voices from Bristol on how we should rebuild
"I really hope this crisis has shown that we shouldn't return to normal." Beautiful scenes and moving voices from Bristol on how we should rebuild after the coronavirus storm.
Watch: Resilience - An uplifting story of young mums on one of the UK's oldest council estates
A short documentary of young mums overcoming stigma through friendship on one of the UK's oldest council estates, Hillfields in Bristol.
Watch: Deliveroo Orders Rejected - a short documentary
The gig economy is getting bigger. But some workers are getting organised. In 2018, Bristol workers joined in.
Watch: Authenticity in Cadbury Heath
Janice has been working at a family run community project for 22 years in Cadbury Heath, which is trying to fill the gaps left by austerity.
Watch: Hartcliffe Aspirations, a short doc with Paul Holbrook
A moving short film about Hartcliffe and aspiration with local lad and award winning film maker Paul Holbrook.
Bristol Radical Film Festival: Q&A with Elizabeth Mizon
Bristol Radical Film Festival is back! We talked to one of the organisers, Elizabeth Mizon, about what this year's festival has to offer.
Why we became Bristol Cable members (and why you should too!)
You can help sustain and grow the UK's only city-wide media co-op! The Bristol Cable makes media which holds power to account, raises up voices that need to be heard, and trains local people in media skills.
Taking on diversity beyond tokens
In December, the Cable brought together members of the local community and media organisations to discuss issues of representation.
'In Our Hands': Sowing seeds of change in farming
A new film made in Bristol about the Land Workers' Alliance showcases producers "taking back control" from the industrial food system.
Watch: Together we can fight modern slavery
Animation 'What do you see?', by Sally Arthur, showing how modern slavery works in the UK.
Watch: Battling for Bristol - Archives of social justice
A short documentary on Bristol's history of social justice struggle.
Watch: Battle in the Countryside
A behind the scenes short documentary looking at Bristol Hunt Saboteurs, the animal rights activists who clash with hunters in a weekly battle in the...
Conflicting reports over why Tories didn't meet core city leaders
There's some confusion over why Tory ministers didn't show up
Video: What impact for anti-austerity protest?
At the national demonstration organised by the People's Assembly in London on Saturday 1st of July, the anti-austerity movement showed a resurgence.
WATCH: "I'm hopeful a lot of people are voting who've never voted before."
In the third and final installment of General Election 2017 videos, Adam Cantwell Corn and Alon Aviram head to Bristol East.
Could Bristol become outdoor advertising free?
BBC Points West picks up story reported on by the Bristol Cable.
Interactive: Our voices - young people with cancer
People don't often ask us about it. Often I can tell by someone's face that they want to broach the subject.