Film
Bristol and the Climate Crisis
Watch: The Bristol NGO taking plastic pollution to Westminster
This month, the EU banned all single-use plastic while England's legalisation falls woefully behind. But Bristol-based charity City To Sea is demanding change.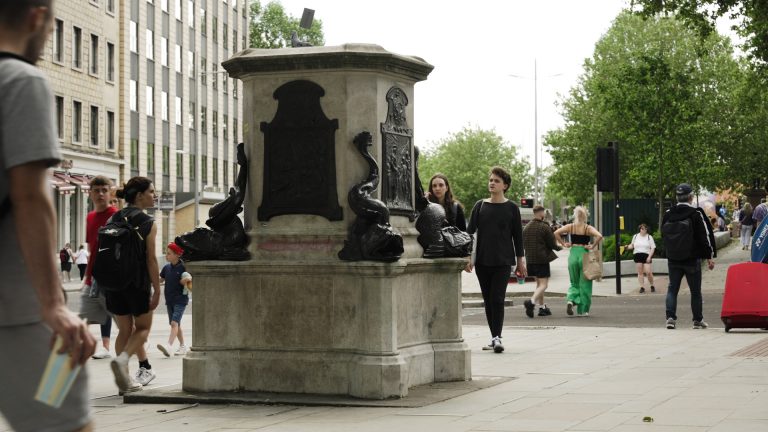 Watch: One year since Colston fell
Priyanka Raval speaks to anti-racism campaigners on the year since the Edward Colston statue was toppled, and questions whether the controversy surrounding it helped the movement – or simply unveiled divisions within the city.
Watch: WTF is the Metro Mayor and a green revolution?!
In this short documentary, the Cable unpacks what the Metro Mayor is ahead of the election and delves into the much touted 'Green Revolution'. Neil Maggs investigates on a day out in Avonmouth.
Watch: Viral - What's causing mistrust in the Covid-19 vaccine?
Marcus Smith delves into why so many people of different stripes are distrustful of the vaccine in this Cable short documentary
Watch: "I SEE" a poem to inspire and outrage, by Solomon O.B
"This is a movement, not a moment" : Watch Solomon OB's performance of his poem "I SEE" written in the aftermath of the Black Lives Matter protests over the summer
Watch: Vulnerability, escapism and creativity, my experiences of lockdown as a young Bristolian
Lockdown left young people in the city feeling stranded, dislocated from their usual connections. Here, a young aspiring writer reflects on school, writing and the new sense of self-confidence that grew over those months
Watch: "Britons never, never have been slaves?"
A backtracked BBC decision earlier this year to not sing the words to Rule Britannia at the Proms kicked off the most recent debate about the song and Britain's past and present.
Watch: The struggle for the future of Britain's best street
A furore has kicked off over proposals to pedestrianise one of Bristol's most iconic streets, St Marks Road, with famous shop Sweetmart threatening to leave! Easton native Neil Maggs investigates whats going on behind the headlines.
WATCH: Confinement Stories - a snapshot of life in lockdown Bristol
As restrictions ease and life returns slowly to 'normal,' this film captures human stories showing a snapshot of what life in lockdown Bristol was like. The Cable teamed up with local filmmakers Paula Romero and Jacobo Garcia to produce this moving audio-visual time capsule.
Watch: Early doors - A story of the pubs reopening
In this short film, we follow a pub manager and punters as the pubs emerge from coronavirus lockdown.
Watch: Breaking Bread - A story of communities tackling hunger and food injustice
Bristol groups getting organised to fight hunger, and hoping to build a 'new normal' of sustainable, healthy and affordable food for all.
Watch: Black Lives Matter protest in Bristol
Cable journalist Priyanka Raval spoke to people at Sunday's BlackLivesMatter protest about what the toppling of the Edward Colston's statue means, and where Bristol goes from here.
Watch: The Kneel at the Black Lives Matter protest in Bristol 2020
"We are killed for racially charged suspicions. Demonised even when found innocent. And fight for our mere existence."
Watch: After the storm - powerful voices from Bristol on how we should rebuild
"I really hope this crisis has shown that we shouldn't return to normal." Beautiful scenes and moving voices from Bristol on how we should rebuild after the coronavirus storm.
Watch: Resilience - An uplifting story of young mums on one of the UK's oldest council estates
A short documentary of young mums overcoming stigma through friendship on one of the UK's oldest council estates, Hillfields in Bristol.
Watch: Deliveroo Orders Rejected - a short documentary
The gig economy is getting bigger. But some workers are getting organised. In 2018, Bristol workers joined in.
Watch: Authenticity in Cadbury Heath
Janice has been working at a family run community project for 22 years in Cadbury Heath, which is trying to fill the gaps left by austerity.
Watch: Hartcliffe Aspirations, a short doc with Paul Holbrook
A moving short film about Hartcliffe and aspiration with local lad and award winning film maker Paul Holbrook.
Bristol Radical Film Festival: Q&A with Elizabeth Mizon
Bristol Radical Film Festival is back! We talked to one of the organisers, Elizabeth Mizon, about what this year's festival has to offer.