culture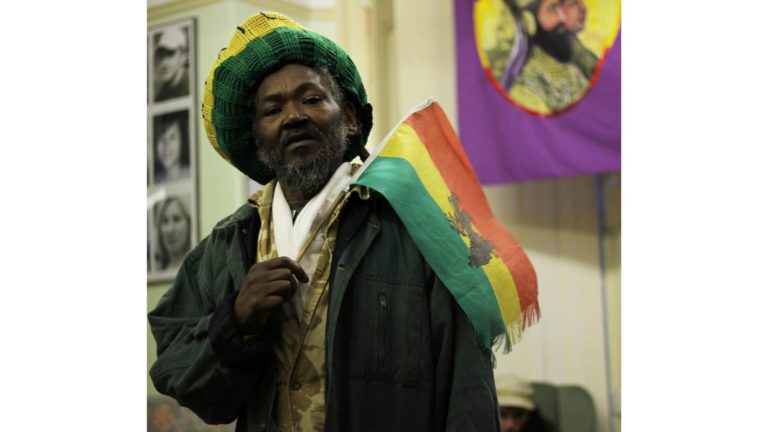 Rastafarian Culture Centre sale set to go ahead, despite community objections
The prospective buyer says thay are committed to ensuring the community can still use the building, says Bristol City Council.
'Bristol museum's 'Do You Believe in Magic?' exhibition risks disappearing colonised people'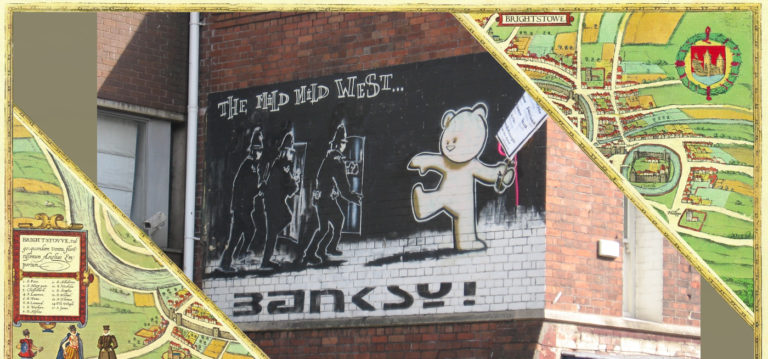 Bristol History Podcast: Graffiti and Street Art in Bristol
Nowadays Bristol is internationally known as a centre of graffiti and street art culture. I met with John Nation – pioneer and promoter of graffiti...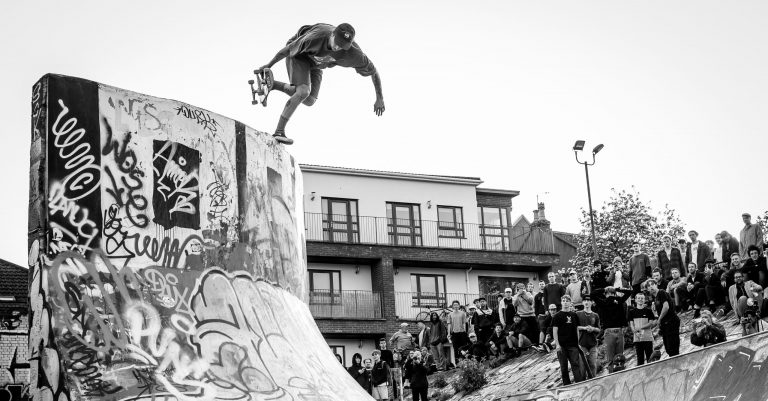 Time flies by when you're smashing teeth on concrete: Dean Lane Skatepark through the ages
Charmaine Lawrence: Rapper, entrepreneur, activist
From pots of shea butter to awards ceremonies and magazine launches, Bristol businesswoman Charmaine Lawrence's journey has been all about taking other talent with her
Photos: St Pauls Carnival in all its glory
The overcast skies could not dampen the vibes and colours of arguably Bristol's most important cultural event.
Saving Bristol's suburban skate culture
Dan Lacey has been working for years to protect the skatepark he helped build as a teenager.
Bristol History Podcast // 'Out of the Comfort Zone: From Bristol to Massive Attack.'
This week I met with author and journalist Melissa Chemam to discuss her book 'Out of the Comfort Zone: From Bristol to Massive Attack.'
Edson Burton: My hopes for Bristol's scene in 2019
The writer, historian and curator on challenges and opportunities for the city's arts.
Fat Paul and the Exchange's rebirth as Bristol's first community owned venue
For the past decade, he has been one of the key "behind-the-scene" players in Bristol's music scene, and now building a new era at The Exchange.
She Makes War is a Bristol musician who wants her country back
Laura Kidd aka She Makes War on her journey from putting on her own nights to crowdfunding entire albums.
The Bristol activist and portraits of invisible Britain, hope and resilience
A new book of untold stories from people left behind by media narratives and government policy.
The Exchange to become Bristol's first community-owned music venue
As other grassroots music venues are closing down, the Exchange tries to find a new way to secure its future.
Upfest: Women challenging the male-dominated graffiti scene
Upfest gave a nod to the centenary of women first getting the vote by joining forces with Bristol Women's Voice and some of the world's top female street artists.
Inside the UK's first ever city centre drug testing facility- in the heart of Bristol
As charity The Loop reduced harms by testing drugs at Love Saves The Day this weekend, Bristol also became the first place in the UK to offer city centre testing.
Artists pushed out but fighting back: YardArts Village
From St Pauls to Shirehampton: Circus company YardArts aim to turn leaving the city centre into an opportunity.
Bristol MPs back plans for music venue champion
Bristol's grassroots music scene fights back in the face of developments and financial struggles.
Hamilton House: 'This is an incredibly important moment for Bristol's future'
The fate of Stoke Croft's Hamilton House encapsulates whether Bristol's culture can survive the house building drive, says tenant.
Two more iconic Bristol music venues close within a week
After a recent breakthrough in securing landmark planning reforms, Bristol's music scene faces yet another setback.
UPDATE: 'Seismic victory' for music venues as government backs new law
Legislation supported by Bristol MPs and music venues now looks certain to help protect the future of the city's nightlife.
"It's not just about venues, but the culture of this country": Fleece owner Chris Sharp
After the #SaveThekla campaign breathed new life into the conversation around protecting Bristol's nightlife, the Cable spoke to The Fleece's Chris Sharp, who's seen it all
First step towards planning law to protect nightlife from developments
The legislation that would stop venues being shut down by noise complaints has even received backing from Paul McCartney.