Feature image: Aphra Evans/ The Bristol Cable
"I will never give up because my son could die today. He's still being neglected," says Gaby Gillespie. Her son, Luke, was one of three people at the heart of a damning report into how autistic people with those with learning disabilities were failed by multiple agencies.
The independent review, published Monday, was commissioned by Bristol City Council and conducted by Sir Stephen Bubb. It makes recommendations to prevent vulnerable people from being failed in the same way in future. It was finally published after a "considerable delay", which Bubb said he regretted and has caused great frustration to the families.
There's a sense of relief, but also immense frustration because over the years that Gaby has fought to get the best care for her son, she has been repeatedly told that lessons will be learnt.
"One good thing is that this is the first time a review of Luke's care has gone public," Gaby tells the Cable. "It's a damning report and people are suffering. It's been proven."
For Gaby, there's no time to wait for services to improve, because her son is still in the thick of it. Since May, Luke, now 33, has been on remand at HMP Bristol, awaiting trial for robbery.
"It's his third time he's gone into an adult prison," she says. "Every time he goes in, he comes out with new criminal behaviour. He needs to be in a very safe place. Prison is not the right place for him."
"He has the mental age of a 6-9 year old. You wouldn't put a 9-year-old in prison." Gaby is worried about Luke's mental health and safety in an environment she feels he is unable to cope with. But what makes matters worse is that the failings identified in Luke's care go back 10 years.
Luke's story
Luke was born in Yemen in the late 80s in difficult circumstances. Gaby had been forced to move there from the UK in a forced marriage and lived through a long list of traumatic experiences, which she ended up writing about in a book in 2014.
Luke suffered a serious brain injury aged 18 months, which wasn't diagnosed or treated correctly. At the age of 13, after his family had moved back to the UK, Luke suffered a second brain injury following a car crash while joyriding. "He has really severe brain damage but it's not visible, it's hidden," Gaby says.
A report by AWP, seen by the Cable, looked at various placements and treatment Luke received between 2011 and 2015. It found that Luke had extremely complex needs, including drug use problems on top of his learning disabilities and mental health problems, and was often difficult to treat. However, it found there had been poor communication with the family at certain points, a lack of coordination between different services, and acknowledged he had been over-sedated while at NHS psychiatric hospital Callington Road.
In 2012, Luke was charged with robbery after being targeted by a group of young people, who shaved a swastika into the back of his head. "There is ample proof that he has been exploited," Gaby says. "He was picked up by criminal gangs for their gain. They used to strap a bag to him and send him out shoplifting. He got into a cycle of theft and stealing and got addicted to crack."
Bubb's report found Luke was interviewed without an 'appropriate adult', which is a direct breach of the Police & Criminal Evidence Act (PACE). The review also says that Luke was deemed fit to serve a prison sentence instead of a hospital order because an assessment by AWP failed to identify any aspect of his mental health or physical disability.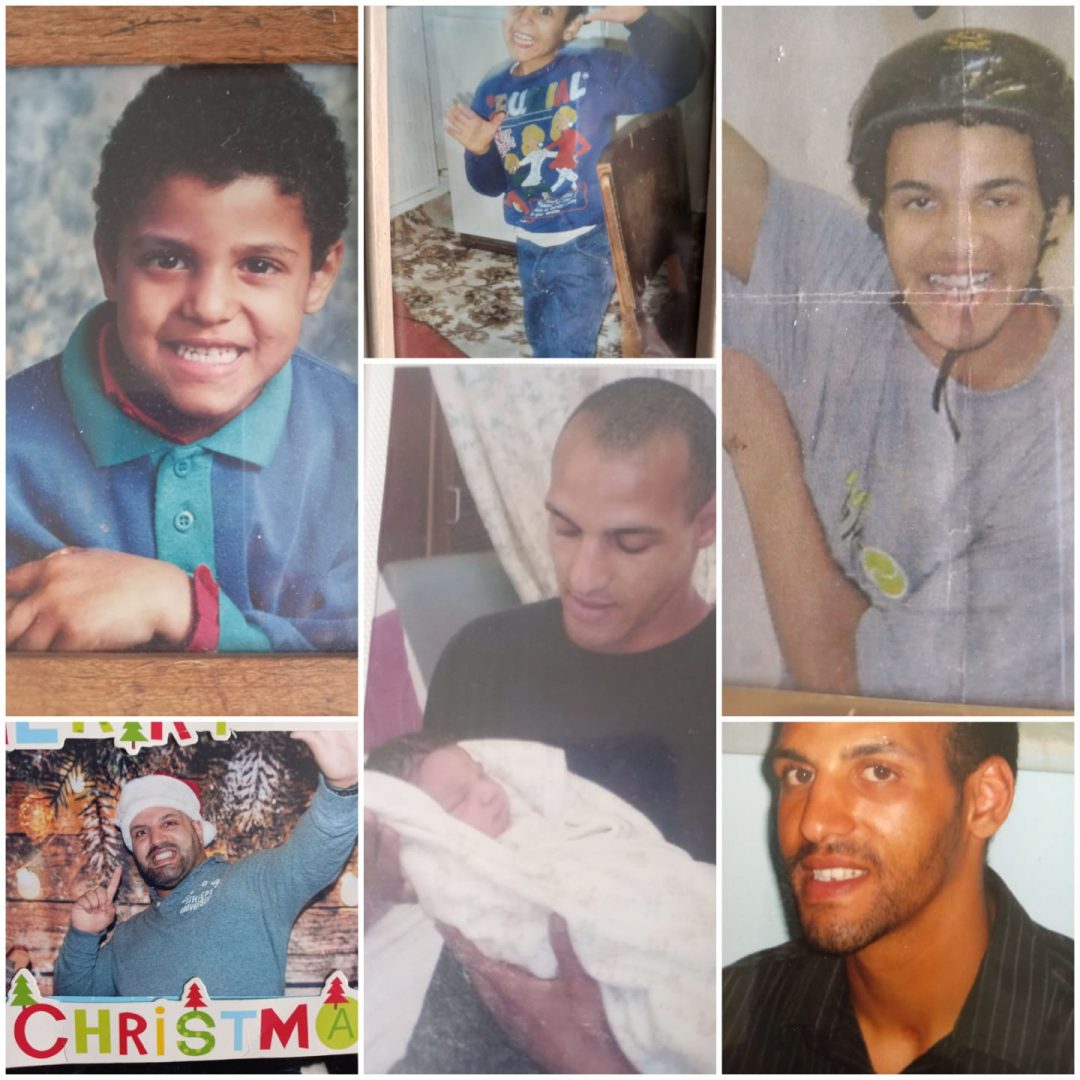 Serious concerns were raised about Luke's time in prison by human rights charity Liberty, including failure to obtain his past medical history and assess him properly, failure to safeguard him from attacks from other prisoners, protect him from self harm, and recognise his disability. A Prison Service spokesperson said allegations made in Bubb's report that Luke was "abused by staff" were completely untrue.
"Luke's case was used as evidence in parliament into why people with his complex cognitive disabilities should never end up in prison," Gaby says. "Changes were made into how prisons work with people with Autism and LD and Bristol has improved their services. Nonetheless, there are a small proportion of our population who should never end up in prison because they are extremely vulnerable."
After this release from prison, Luke went through a number of placements in the community, at Callington Road and at a specialist hospital in Swindon, which either broke down quickly or were deemed inappropriate.
Eventually Luke ended up at St Andrews, a private medium secure hospital in Northampton. Bubb's report says Luke experienced "abusive and neglectful treatment by staff and patients, with no one stepping up to take responsibility when Gaby reported the abuse to various authorities".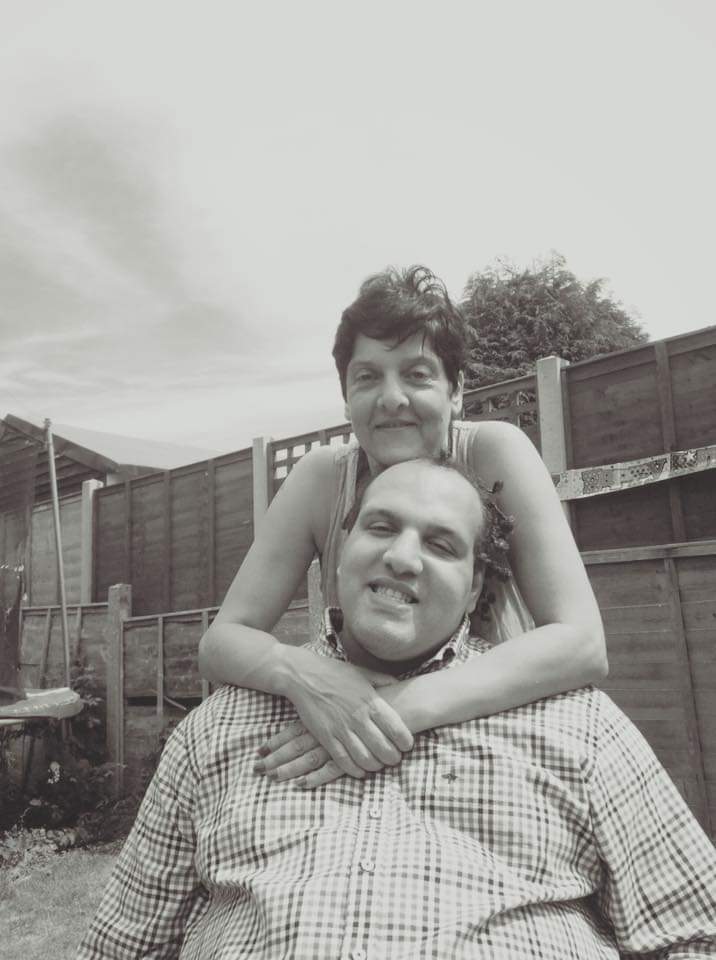 Gabys says Luke wasn't allowed out of his room for six months. "Because of that he gained eight stone in six months, became diabetic and had high cholesterol. He became obese and unhealthy." Bubb's report says he was denied "basic human rights".
A St Andrew's spokesperson said they support the move to get more people with learning disabilities into the community, and have considerably reduced the number of people in inpatient settings over the last 18 months. The spokesperson added: "Since 2018 the organisation has gone through a significant transformation programme which included the appointment of a new leadership team, both on the ward and at a senior level."
Next Luke went to the Priory Hospital Malvern, which was funded by Bristol Clinical Commissioning Group and was supposed to be a specialist hospital for people with learning disabilities. But Gaby says he broke some rules so ended up being confined to his room.
"He jumped out of a second story window and broke his arm. I said it was abuse. You can't punish someone like Luke forever, you have to educate him." Gaby made a safeguarding referral and Luke was given 28 days to leave. She also made a formal complaint but never heard back, she says.
The Priory Malvern closed down in late 2019, citing difficulties in recruiting the specialist staff. "They discharged him into the community with no transitional period," Gaby says. "That was called an unsafe discharge. He went downhill from there."
A Priory spokesperson said: "As an organisation committed to constant improvement and learning, we welcome the opportunity to read this report and its recommendations. We cannot comment on specific cases, but we completely refute the allegation that our patients are punished in any way."
"I know my son is very complex but I also know my son should not be on the street right now," Gaby says. "He needs to be in a very safe place. Prison is not the right place for him."
For two years, Gaby has been trying to arrange a specialist capacity assessment for Luke, which could entitle him for bespoke care and greater protections in the criminal justice system. Gaby says this was due to take place last week, but fell through because social services had not submitted the required paperwork on time. When asked about this Bristol City Council said it could not comment on individual cases.
"I believe the mental health team is failing Luke terribly," Gaby says. "They've done much better and improved the prison since the Liberty report in 2014, and I give them credit for that, but there is a small percentage of people who no matter how much you change services in prison do not belong in prison. They need to be in hospital because they're care is so complex that they cannot survive in prison. And my son is one of those people.
AWP said they could not comment on individual cases, but Sarah Jones, their Clinical Director for Specialised Services, said: "We welcome the publication of this report and fully accept its findings; we are committed to working with the Keeping Bristol Safe Partnership Board (KBSPB) to play our part in improving the lives of people living with autism."
Gaby is determined to keep going and get Luke into what she sees as a safer environment. "We're not families that you can trample on," she says defiantly.
SF's story
"I'm sick to death of people not being accountable for what they do wrong… "I'll never trust the police again." Speaking exclusively to the Cable is the mother from the second of the two families involved in the review. Her son, who is referred to as 'SF' in Bubb's report, is autistic and has learning disabilities. 
While being housed in supported accommodation in Fishponds, run by provider The Maples, police were called after he broke a window in 2015. Despite being scared and trying to run away, he was then tasered by police officers, who accused him of assault. Only when his mother produced CCTV of the incident that cast doubt on the officer's testimonies were the charges dropped.
Despite apologies from the police for "an error", an investigation by police watchdog, the IOPC, cleared officers of wrongdoing but deemed that the actions of the officer who failed to gather the CCTV evidence "fell below the standard expected". Now his mother feels strongly that justice hasn't been done and the ordeal has left a lasting effect on her son.
"The complaints processes are all designed to support them and not people like us. It's very few people who get a win through that avenue. The complaints system needs to be overhauled," she says. She adds that the IOPC is "a mess", and she believes their actions show the priority is to "protect the name of the police" rather than "manage complaints properly".
Now that Bubb's review has been published, she is determined that the families are kept up to date and leading figures at the key institutions are held to account on implementing these recommendations.
She says another major problem is waiting times for a diagnosis for autism: "These people who have been referred then wait years for a diagnosis are the ones vulnerable to getting caught up in the criminal justice system. There's no provision for that. It's really important that if someone is given a referral that they are treated as if they've got the condition of the symptoms they display to give them a bit of a helping hand, because they end up in prison and haven't got a diagnosis or support or medication."
"My son was waiting for that for two years and he had the police on his back for that period – it was a nightmare," she adds. "He's got a criminal record now for things that could have been dealt with in another way. People like my son fall through the cracks because they haven't got a diagnosis."
Avon and Somerset Police told the Cable that improvements had been made since the incidents described in Bubb's report. (See their full statement here).
SF's case is now in the past but still takes its toll. "My son is a lot better now, he has got support. But he's frightened to go out of the house alone in case he gets attacked. He used to go out before all of these things happened to him. He wants to be like everyone else but isn't understood."
"I feel happier when he's in the house because I don't trust what's going to happen to him in the community because it's a very un-understanding community. It needs to be much more open and aware of people's struggles with autism."
The three families involved in this report have also founded a campaign group called Autism Injustice that shares the stories of families with similar experiences across the UK.