Why we're dedicating time to investigate the renting crisis in Bristol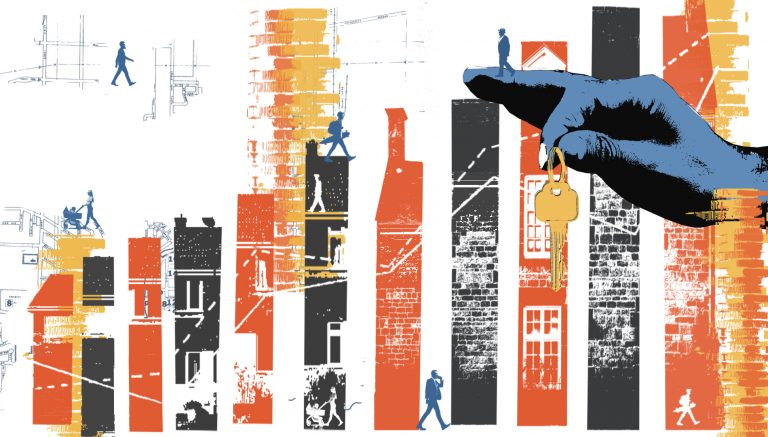 Everyone has a story. Extortionate rent, difficulties with landlords, being evicted: it's a well-known fact that renting in Bristol can be a nightmare. In the context of the housing crisis, and Bristol being a desirable place to live, the cost of renting has been rising for years – making it the least affordable city for housing of any major English city outside London.
But in recent months, it seems that things were even worse than usual. In the year to September 2021, rents increased in Bristol more than any other UK city – by 8.4%, and in recent months, Bristolians have faced eviction after they were paused during the pandemic.
That's why we decided to ask Cable readers about their recent experiences of finding a place to rent in Bristol. And what we heard was stark: crazy demand for a limited supply, families with young children being evicted, people feeling discriminated against by landlords or estate agents.
This isn't just an issue faced by a certain demographic, such as younger people. Nearly one in three people in Bristol are private renters, and we heard from people in their 50s down to teenagers, those working full-time but still struggling to meet salary checks.
Based on these responses from readers, we are launching a series about what it's like to be a renter in Bristol right now. We will be giving a platform to those in a range of tricky predicaments and digging into the data, people and politics behind the anecdotes.
First, you can read about the rat race to find somewhere to rent due to demand outstripping supply, and the Bristol families on the frontline of the crisis trying to raise young children in appropriate and insecure housing.
The current picture is far from a rosy one, but it's not all doom and gloom. In this series, we'll be platforming local campaigns and holding the council to account on their pledges for action.
We'll also be asking big questions about the wider housing crisis: Are buy-to-let landlords to blame? How do we build the right kind of housing while also protecting green spaces and the environment? Will Bristol's house building plans ease pressure on the rental market or bring more gentrification?
If you want to get in touch with us about the series, from your personal experience to the topics you want to read about, email us.