Bristol council asks government for powers to control rents and tackle housing crisis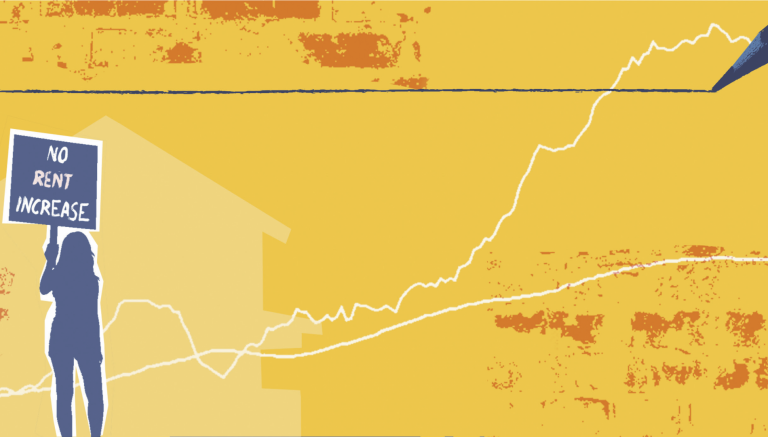 City Hall chiefs are asking the government for new powers to set rent controls and tackle the housing crisis. Bristol City Council should have the ability to cap how much landlords can increase rents, according to a new report by an expert commission on renting in the city.
Almost a third of people living in Bristol are renting privately and the city's "extremely high" housing costs are affecting many. The Bristol Living Rent Commission has explored the housing crisis in detail in a 104-page report that sets out how rent controls could help.
The Cable has spent months investigating rent controls as a possible solution to this crisis. We found out what lessons could be learned from across the channel in the French city of Lille, where few landlords were respecting the new rent control laws because of a lack of enforcement and putting too much on responsibility to report foul play. 
Bristol mayor Marvin Rees and Tom Renhard, the cabinet member for housing, have now sent a copy of the report to Michael Gove, the levelling up and housing secretary. But the city council appears unlikely to get the powers to bring in rent controls any time soon.
Speaking to the commission, one tenant said: "The price of rent does not reflect the wages and opportunities in the city. I will be moving out of Bristol the next time I move as it's not worth pouring my money down the drain in rent."
Another said: "Prices have increased beyond a reasonable amount. I'm a single woman living alone as a nurse with a good job and I struggle to make ends meet. My rent is nearly 50% of my wage without bills. There aren't cheaper options unless I enter a shared house."
Spiralling cost of homes
Three out of 10 tenants pay at least half of their income to their landlord in rent, according to a survey carried out by the commission. Meanwhile the average house price is almost 12 times higher than the average salary in the city, meaning many cannot afford to buy a house.
It's unclear how rent controls would work in detail. One option would base initial rents on the characteristics of a home, cap increases during a tenancy at a maximum yearly percentage, and link increases between tenancies to the current market average. The government could roll out rent controls across the country, or devolve powers to control rents to local councils.
Another option would freeze rents as a "short-term crisis measure", which other city leaders elsewhere in England have also called for. Rents were frozen in Scotland last September, and increases are now capped at 3% until at least March next year.
Writing on the mayor's blog, Renhard said: "Bristol is now the UK's most expensive city to rent outside of London, with the average rent growing by 12.9% annually. Living in quality affordable accommodation is essential for people to live happy and healthy lives.
"Spiralling costs mean housing is becoming increasingly unaffordable, pushing many further away from their place of work, family, and support networks. Ensuring an affordable and fair private rented sector is also essential to our city's ecosystem, prosperity, and productivity."
Since 2011 the cost of renting privately has shot up by 52%, while wages have only increased by just 24%. The city's population has also grown at the same time by 10%, adding to demand for a limited number of homes.
Renhard said the council has supported renters by rolling out landlord licensing schemes, clamping down on discrimination against benefit claimants, and hosting a summit to hear the experience of tenants.
Now the commission report has finally been published, City Hall chiefs will ramp up their lobbying of the government for new powers to control rents.
Plans for reform
The commission was chaired by Cllr Renhard and Professor Alex Marsh from the University of Bristol, and also included housing experts, tenants and landlords.
The government is currently planning to reform the private rented sector, with the Renters Reform Bill. While this includes some efforts to improve housing quality and rights for tenants, the bill does not include giving councils the power to control rents.
Earlier this week the Labour party appeared to scrap plans to bring in rent controls if it wins a general election next year. Lisa Nandy, the shadow housing secretary, said rent controls could "make people homeless" — however the measures are supported by mayors Sadiq Khan and Andy Burnham to tackle unaffordable housing costs in London and Manchester.
As well as rent controls, the commission also suggested other ways to address the city's housing crisis, including streamlining council planning processes, which currently suffer from long delays that can hold up new building projects. Another suggestion was "ensuring that there is clarity over the way the city's universities" are impacting the housing market.