Opinion: 'The NHS sends too many mental health patients to hospital for expensive, ineffective care'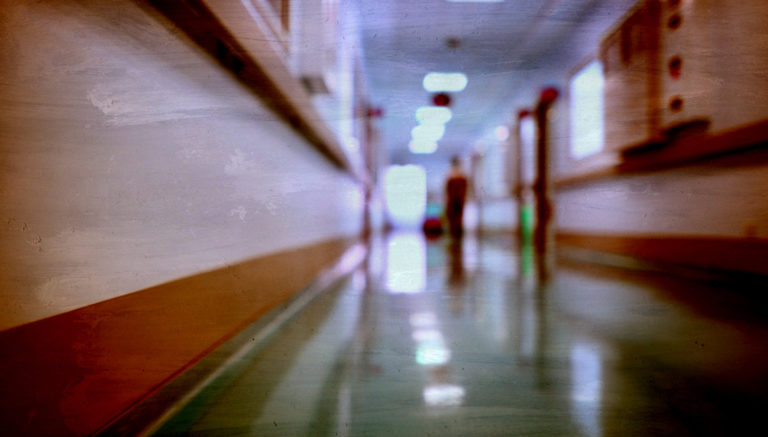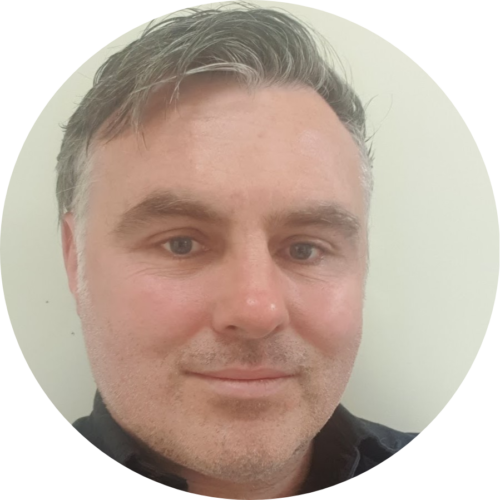 An out-of-area placement is when a "person with assessed acute mental health needs who requires adult mental health acute inpatient care, is admitted to a unit that does not form part of the usual local network of services".
The issue with this definition is that it's difficult to separate a night in a hospital in Wales because Bristol is full, and two years in a private mental health unit at the other end of the country. The former happens when there is a bed shortage, and targers have been set to phase this out by March 2021.
But the latter happens when there is a perception that local services are not able to adequately help someone and it is identified that specialist input is required. These placements are called specialist placements and little data is available on how many there are, where they are located and how long they last for.
Too often, however, units claim to be specialists only because they say they are. In reality, they are locked rehabilitation units, a catch-all term that can mask a multitude of problems. As a result, I've known people to be trapped in such units for years as they unsurprisingly deteriorate while being forced to receive treatment that is not recommended for their difficulties.
I've worked as an Occupational Therapist in mental health for the past 20 years. This means I worked through the early 2000s when it felt like services were awash with money and innovation. I've also been in the more austerity-driven era, when help has been more dependent on how dangerous you are rather than how much you are suffering.
The people I tend to work with are diagnosed with 'Borderline Personality Disorder' who are often dangerous to themselves and they suffer a great deal. Despite often having lived through years of neglect, abandonment and abuse, their diagnosis suggests all the problems are located within them rather than them responding to what has happened to them. 
My experience is that people like this are at far greater risk of being sent to a private hospital far from home than the average person walking through the door of a community mental health provider.
Five years back, I became particularly interested in out-of-area placements. I was working in a team that didn't use them. Everyone knew that locking people up miles away from home didn't help and wasn't recommended for people with these types of problems. We knew that every place we knew of that claimed to offer specialist treatment for this group of people was at best misguided and at worst misleading. We did all we could to help people while they stayed at home.
When I moved to a new role, it astounded me that people were sent to placements almost as the first option. People who in another part of the country would be helped in their local communities, were torn away from their families and made to receive treatment they didn't want.
They were all told that they were going to a specialist hospital where all the answers would be provided. Some people who told them that simply believed what the providers had told them. But others knew how bad these units were.
The most common failing I find with 'specialist placements' is that specialist help isn't available. While intensive psychotherapy is promised, too often the majority of the input is delivered by trainee practitioners offering therapy they are not qualified to practice. Responses to risk tend to be reactive and unthinking, for example people who only hurt themselves indoors are prevented from going outside in a paradoxical response to their self-harm.
Perhaps most painful to hear of is people who have past experience of sexual violence but are repeatedly being held down by male staff members, having their clothes removed and being forcibly injected, with little consideration for their trauma. And then we scratch our chins wondering why they/re not getting better.
Perhaps the use of specialist placements would be ok if people thought that they worked. For those I work with, a placement will cost around £250k a year. That's £1 million a year for four patients to provide 'care' that few people think will be helpful under conditions that good practice guidelines recommend not to use.
Normally this would be seen as scandalous, but something happens that means we don't know how many people get trapped in these situations. When I've asked the NHS and clinical commissioning groups who they have in placements with the type of problems I work with, they reply that they don't keep that type of information. £250k a year with no one aware what it's being used for.
If we knew how many people were stuck in such units and how long for, anyone with a conscience would want to do something different. If we knew how much was being spent on care that is almost the opposite of what NICE recommends for these people, anyone paying taxes or assigning budgets would want to do something different.
We do know that around 3,500 people are in 'locked rehabilitation units'. This is a catch-all term which can mean the absolute basics, but could also mean the unit can claim (but not need to demonstrate) a specialism in a particular area. The people stuck there are often those society works hard to forget about. They are sent out of sight and out of mind and we remember them again when viewed through a Panorama bodycam or a salacious tabloid headline. Awful things can happen to people when there's a lack of oversight.
Avoiding risk
This is not a problem specific to private mental health care, more to the system within which it currently operates. I've seen placements organised by people with insufficient knowledge of what they need to be commissioning to help that person. As a result, three companies come in, do an assessment and the care is auctioned off to the lowest bidder. It's very hard to monitor quality when people are 200 miles from home, and even harder when the person monitoring doesn't know what quality in this area should look like. It would be much better to spend this money locally.
Most clinicians will tell you what a massive difference an extra million pounds a year could do for local services. We need to ask ourselves why this doesn't happen. One answer might be that when mental health services are overstretched and trying to meet demand, perhaps there isn't enough incentive to keep people with high needs at home. Saving £250k wouldn't affect the money in your budget, so why make the effort?
But perhaps there is a more sinister explanation as to why placements with dubious clinical outcomes and incredible costs are used so regularly. In recent years, there has been a shift in the mental health sector as staff become increasingly risk averse, the Independent Review of the Mental Health Act found. This is because staff are fearful that a patient will hurt themselves, and they will have to bear the consequences, such as inquests and scandals.
Too often, I've been in meetings where we have thoughtfully considered how to support someone with evidence-based treatment in their community. At some point someone has said, "But what if they kill themselves?" Although the patient's safety was mentioned, the rest of the meeting was then dominated by how to protect the organisation and clinicians from blame.
For those who hurt themselves and frequently want to die, people who have often survived years of neglect, victimisation and abuse, we are making some very dark choices. We choose not to offer them help at home that has been shown to be effective. We choose to offer poorer outcomes at higher costs, and not to take responsibility.
If you're in crisis and need immediate support, please call 111 or call the Samaritans for free on 116 123.
Keir Harding has worked in mental health in the NHS for 20 years. He set up Beam Consultancy, based in Cheshire, which offers training and advice to organisations working with people with complex mental health problems.