Interview: Kingswood man facing controversial deportation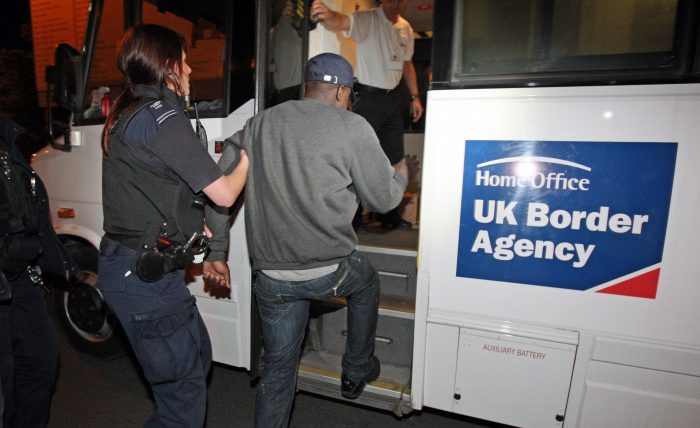 In the wake of the Windrush scandal, the deportation flight had been criticised by politicians and campaigners.
**Update: It is understood that the scheduled deportation flight left Birmingham airport this morning. The Cable can not yet confirm if Michael was one of those on the flight.**
"Mate, I'm going through hell right now. I'm shaking. I'm terrified." 35-year-old Michael spoke to the Cable on the phone this week from a huge, freezing cold, rat-infested, privately-run detention centre near Heathrow Airport called Harmondsworth.
Being locked up in Europe's largest detention centre is enough of a "hell" for most people but Michael's situation is worse than that. He is one of around 50 people who, at the time of speaking to the Cable, faced being deported on a charter flight to Jamaica at any moment.
The deportation flight to Jamaica has attracted controversy in the wake of the Windrush scandal which saw the deportation of longtime UK residents of Caribbean heritage. Following pressure from campaigners, politicians and lawyers at least six people are today reported to have been granted a last minute reprieve from removal.
Unlike at least one on the scheduled flight, Michael was born in Jamaica but his life there in Kingston in the 80s and 90s was hard. His father left when he was six years old and by the time he was 13 he says he had been dragged into a gang.
While in the gang, he says he witnessed a murder that he didn't want to take part in. As punishment for not taking part, the gang tortured him – tying him up and cutting him on his face, feet and belly. "Two hours they tortured me for. Imagine that. Two hours," he says, adding that he still has the scars.
It was in response to violence like this that Michael says that he left Jamaica when he was 17. On a student visa, he joined his mother and brother in Kingswood, South Gloucestershire, and studied media at a local college in Bristol.
Two and a half years later, his visa had expired but he had a two-year-old child and did not want to return to Jamaica. "I absconded because I was a young dad, just turned 21. I didn't want to go back on the plane," he said.
Ten years later, in 2015, Michael was convicted of sexual assault and sentenced to 18 months in prison.
Having served their time, most criminals walk free but Michael's conviction came with a deportation order. So after finishing his sentence in HMP The Verne, he was transferred first to G4S-run Brook House detention centre near Gatwick and then to Harmondsworth where he is now. Michael thinks this is unfair. "Foreigners get double punishment," he said.
Throughout his incarceration, Michael says he has continued to see his six children and his British partner every two weeks or so. Now his sentence is served, he wants to get out and provide for them. He's done cleaning jobs in the past and now wants to work in recycling.
Up to five of the potential deportees have been in the UK since they were under five years old and one was even born in the UK
Instead, he faces parenting remotely from Jamaica, a prospect he says is very upsetting for both him and his kids.
On top of that, he fears for his safety if he is flown back to Jamaica. He has no money, knows nobody and fears that the gang members who tortured him as a teenager will be out of prison now and could kill him.
"I can't go back," he said. "If I returned right now, we wouldn't be having this conversation. Jamaica is a crime-ridden country. There's not a lot of police like in England."
Michael is not the only one being deported. Like him, the others all have criminal convictions. However, according to the Movement for Justice (MfJ) campaign, many convictions are minor. "Most are drug offences or minor assault charges (a few drunken fights, basically) and a couple of driving offences," said MfJ's national organiser Karen Doyle.
MFJ also claim that at least five of the potential deportees have been in the UK since they were under five years old and one was even born in the UK. Another, Twane Morgan, served in the British Army, completing two tours of Afghanistan.
The MFJ's Karen Doyle added: "These people are being subject to a brutal double punishment. The punishment is a death sentence for those with no family connections in Jamaica and no money."
The Home Office is keeping the location and timing of the flight secret to prevent protests. In March 2017, 15 activists prevented a deportation flight to West Africa taking off from Stansted Airport. This led to some people remaining in the UK permanently but the activists were convicted of terror-related offences and were sentenced today.
A Home Office spokesperson said: "It is only right that we seek to deport foreign nationals who abuse our hospitality by committing crimes in the UK. This ensures we keep the public safe."