City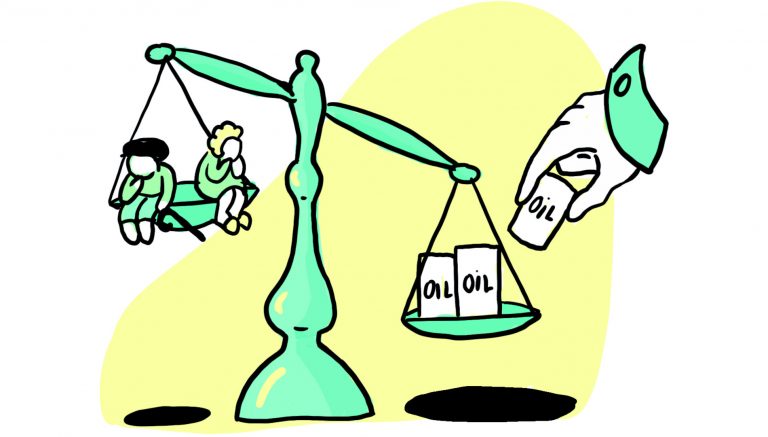 'Fossil fuelled public sector pensions reveal deep political faultlines on climate crisis action'
Over 100,000 local public-sector pensions are invested in firms that threaten our future. The reasons why are complex – but the situation is not compatible with Bristol's zero-carbon pledges, says Adam Cantwell-Corn
Bristol's net zero carbon emissions deadline is only nine years away. How are we doing?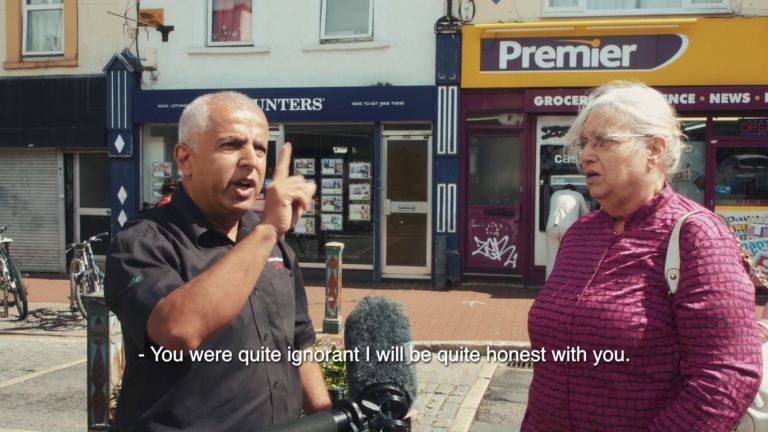 Watch: The struggle for the future of Britain's best street
A furore has kicked off over proposals to pedestrianise one of Bristol's most iconic streets, St Marks Road, with famous shop Sweetmart threatening to leave! Easton native Neil Maggs investigates whats going on behind the headlines.
'Bigger and bolder' clean air plans could reduce Bristol pollution to legal levels by 2022
Mayor Marvin Rees says that the coronavirus pandemic has made alternative plans possible for Bristol.
Reflections on the All Lives Matter protest
From "All Lives Matter" to "just doing my patriotic duty," Cable reporter Priyanka Raval reflects on the "protect the cenotaph" demonstration on Saturday.
Watch: Black Lives Matter protest in Bristol
Cable journalist Priyanka Raval spoke to people at Sunday's BlackLivesMatter protest about what the toppling of the Edward Colston's statue means, and where Bristol goes from here.
Watch: The Kneel at the Black Lives Matter protest in Bristol 2020
"We are killed for racially charged suspicions. Demonised even when found innocent. And fight for our mere existence."
PHOTOESSAY: The protest that toppled Colston
The Black Lives Matter protest on Sunday hit headlines the world over after protestors pulled down the statue of slave trader Edward Colston and rolled him down to the docks and into the river.
Bristol Dry Gin: 'You can always issue an apology in the local paper…'
Micro distillery Bristol Dry Gin have had a huge backlash for using George Floyd's death and the Black Lives Matter protests to market their new gin. We talk to a pub landlord about why they won't be stocking their products.
Councillors say City Hall officers 'unduly influenced' by reporting direct to Mayor
Councillor Clive Stevens says he cannot always trust what officers say because they are 'fearful of pressure from their boss'.
Council owned Bristol Energy put up for sale amid controversy
Opposition councillors are demanding a full inquiry into loss-making Bristol Energy after the city council put it up for sale.
What's the council ever done for us?
Everyone loves to have a good moan about the council. But they still provide vital public services. Here's a few.
'I have never experienced such intense stress': Social workers on the strain of cuts
Soaring workloads and the impact of austerity can make a tough job unbearable, say children's social workers
Music learning is fading out from schools. We'll lose more than the screech of recorders.
Music lessons were some of my fondest moments of school. But in a city renowned for live music and across the country, music learning is under threat.
Voices: Clean air for Bristol is taking too long
An open letter from non-partisan group Bristol Clean Air Alliance, who have been campaigning for improved air quality through political action by the council.
Calls to take control of Bristol's buses as First sell-off announced
Supporters say it would give Bristol a bus service that works for Bristolians, instead of for-profit companies.
Couriers protest police inaction on moped gangs
Brazilian couriers say they're being harassed by Bristol's self styled moped gangs.
Revealed: How the council flogged off public land in the face of austerity
Libraries, fields, offices: All sold off to fund the cost of austerity
Bristol's working homeless crisis on the rise
The private landlord monopoly and lack of affordable housing is crippling Bristol's gig economy workers.
Ravers rejoice as Blue Mountain re-opens pending major development
"Temporary reprieve" for nightclub until council approves plans student flats in heart of Stokes Croft.
Community rallies to save urban farming project
Community farming project Sims Hill received groundswell of support after being threatened by park-and-ride.