Campaigners welcome plans to ban no-fault evictions but warn renters may still need more protection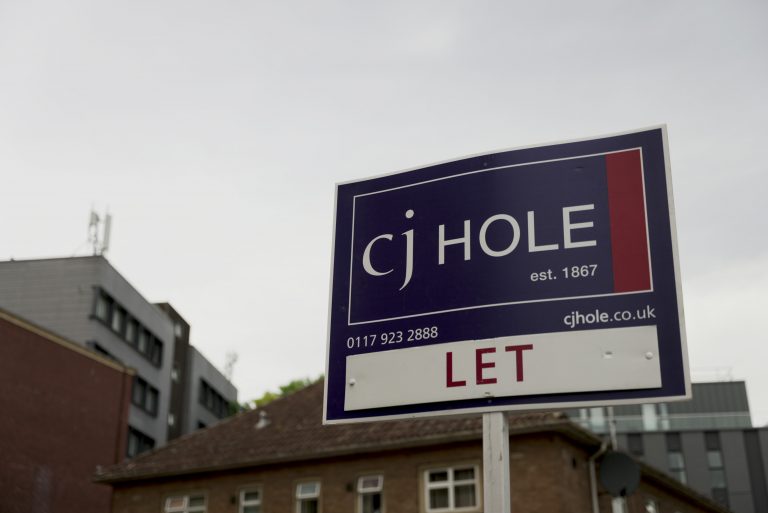 Housing campaigners in Bristol have cautiously welcomed proposals published by the government that it said will "redress the balance" between England's 4.4 million privately renting households and the country's landlords.
Community union ACORN said the government's fairer private rented sector white paper, which finally makes good on a three-year-old pledge to end no-fault 'section 21' evictions, "promises some welcome – and frankly overdue – protections for renters".
Section 21 evictions enable landlords to kick out tenants at two months' notice without a reason. Ending them is the highlight of the plans set out in the white paper, which were trailed in the Queen's Speech last month and are expected to become part of a renters' reform bill to be introduced later this year.
The paper's 12-point action plan also fleshes out proposals to bring the Decent Homes Standard, which sets benchmarks for quality in social housing, into the private rented sector. At present, according to English Housing Survey data, one in five privately rented homes do not meet the standard.
Other notable points include limiting rent rises to one a year and strengthening tenants' ability to challenge them, outlawing blanket bans by landlords on people claiming benefits, establishing a new ombudsman to resolve disputes, and introducing a property portal that will create a national register of landlords.
"The paper marks a significant victory for campaigners working for decent protections for renters – including ACORN and allied groups in the Renters' Reform Coalition – and for our members who've been on the frontline defending renters battered by the housing crisis while such regulations have been painfully lacking," said Arvind Howarth, ACORN Bristol's communications officer.
Polly Neate, the chief executive of national housing charity Shelter, described the white paper as a "gamechanger" for the 11 million people living in private-rented homes in England.
"Scrapping unfair evictions will level the playing field," Neate said. "For the first time in a long time, tenants will be able to stand up to bad behaviour instead of living in fear."
'Specific circumstances' needed to evict
As the UK's housing crisis has intensified, especially in cities such as Bristol, no-fault evictions have become infamous as a means by which owners of properties can get rid of the people living in them. Those owners are then free to raise the rent.
Analysis of court data by the Cable back in 2018 – when the rental market was nowhere near as bad as it is now – showed that of almost 2,000 repossession claims brought by private landlords between 2015 and the start of that year, section 21 accounted for three-quarters of subsequent evictions.
Research by Citizens Advice the same year found that if a tenant complained to their local council, they were five times more likely to be evicted using section 21 than those who stayed silent.
Nationally, 22% of all private renters who moved in 2019 and 2020 did not end their tenancy by choice, including 8% who were asked to leave by their landlord.
The government pledged reform of the private rented sector, including an end to section 21, as part of its election manifesto commitments in 2019. But it has since dragged its heels, with the National Audit Office warning last December that it needed to do much more to improve things for renters.
The move to abolish section 21 evictions forms part of proposals to simplify private tenancies, including getting rid of the six- and 12-month contracts most renters initially sign.
Instead tenancies will become periodic, meaning tenants – but not their landlords – can give two months' notice at any time as they can under the 'rolling' arrangements that often follow the end of fixed terms.
"In future, landlords will only be able to end a tenancy in specific circumstances defined in law," the government said in a detailed response to consultations on scrapping section 21, which was published alongside the main white paper.
'Disappointed with the detail'
But details of those new grounds for eviction published as part of the detailed response have given tenants' rights groups cause for concern.
The eviction grounds say that after an initial six-month grace period at the start of a tenancy, landlords who wish to move into their property, or allow a family member to move in, can give two months' notice.
Landlords wishing to sell their property will also be afforded a mandatory ground to evict tenants.
Dan Wilson-Craw, the deputy director of national organisation Generation Rent, said that while the government's plans have "the potential to improve the lives of millions", he was "disappointed with the detail" around the new proposed 'no fault' grounds.
"The proposals still mean a renter could be evicted every eight months [after the expiry of the six-month grace period] due to no fault of their own," he said.
"Renters, especially those with children in local schools, need longer than a few months to pack up and move out," Wilson-Craw added, noting that unwanted moves typically cost households around £1,700. "Without proper safeguards we could still see thousands of tenants facing the hardship of unwanted moves, and more staying quiet about disrepair out of fear of a retaliatory eviction."
Howarth added that ACORN wanted to see "that landlords will have to produce proper evidence to show they will actually go ahead with their stated plans".
"In Scotland we know that after section 21 was scrapped, many tenants were evicted using the grounds that a landlord is selling or moving in, only to find the house up for rent a month after they moved," she added. "We have also called for landlords to be incentivised to sell with a sitting tenant by having to pay compensation for moving costs if they do evict under these grounds."
The Cable has asked the Department for Levelling Up, Homes and Communities for further details of any planned safeguards around the new proposed grounds for eviction.
Bristol City Council said it would be commenting on the white paper in due course.
Tom Renhard, the council's cabinet member for housing, has already written to Michael Gove, the secretary of state for Levelling Up, Housing and Communities, to urge that "key measures required [to safeguard tenants] are not weakened or left out of the draft legislation" of the renters' reform bill.