Inside: Private mental health services in Bristol investigated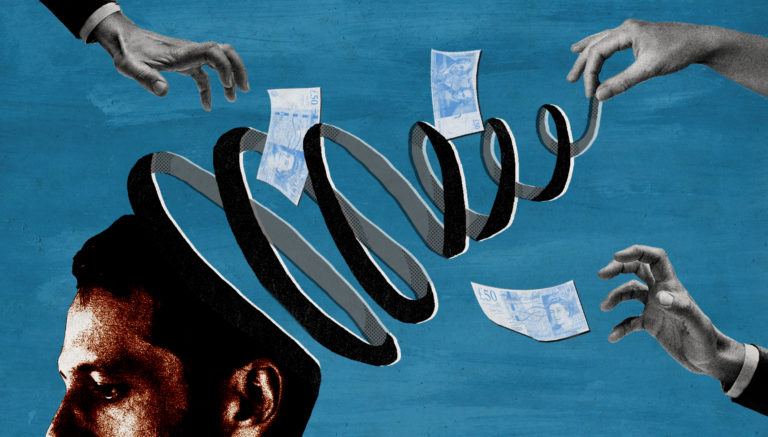 After Dominic Vickars killed himself at the age of 25, failings were identified in his care at Cygnet Kewstoke, a privately-run mental health hospital on the North Somerset coast. Today, we tell Dom's story, with the permission of his family, as part of a new series about local private mental health services.
We will be asking: Is Dom's story a tragic anomaly or the result of systemic issues in need of fixing? And how is it that those in need of the very best mental health treatment are being treated by huge private companies, whose quality of care has come under fire in recent years?
The private sector is playing a growing role in mental health services in the UK. Estimated at £1.8 billion in 2018 and predicted to grow to £2.3 billion by 2023, the market is dominated by large providers such as Cygnet Health Care and the Priory Group, who deliver services paid for by the NHS worth hundreds of millions of pounds.
Both of these firms, which are owned by US healthcare giants, provide thousands of mental health beds for people who are ill enough to need treatment in hospital. These are mostly paid for by the NHS, and in recent years, some of these hospitals have come under fire after cases of poor care, neglect and abuse were uncovered.
These cases were elsewhere in England, but Cygnet and the Priory are the private providers we rely on most in Bristol when there aren't enough NHS beds – which is a problem all over the country. As the NHS can't always meet the growing demand for mental health services, private companies are stepping in. And profiting from it.
This editorial series will focus on why this is happening, and the impact on people needing mental health treatment, their families, and those caring for them. We will investigate examples of poor care, and dig into problems in the mental health sector and what can be done about them.
What to expect
First, we expose failings by Cygnet Health Care in the care of Dominic Vickars, who killed himself. Dom had been sent miles away from his family, a common occurrence that the NHS is trying to stop happening. We also investigate how Bristol is fairing in sending people far away from loved ones.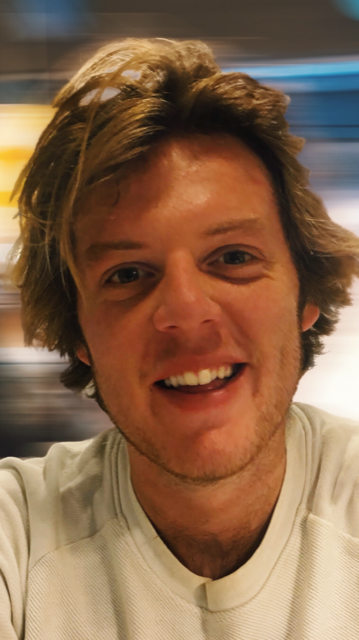 Poor care is not limited to the private sector. In 2017, neglect by Avon and Wiltshire Mental Health Partnership (AWP) was found to have contributed to the death of Bristol teenager Becky Romero. The trust was rated as Requires Improvement by the Care Quality Commission (CQC) in 2018. Another inspection this year found a number of problems, but was disrupted by Covid-19 so did not update the overall rating.
The series will also scrutinise both AWP and the local clinical commissioning group in their work alongside private providers, including the recent controversial decision by the CCG to outsource a large contract worth £86 million for talking therapies (IAPT) to Vita Health for Bristol, North Somerset and South Gloucestershire.
This series would be incomplete without telling the stories of people from BAME backgrounds who have been treated differently by mental health services. Black people are four times more likely than white people to be detained under the Mental Health Act. At a time when the city is rightly talking about race, we will look at what's being done to address these inequalities that have been spoken about for years.
The context
The gap that the private sector is filling is often left by the NHS. Since 2010, the number of mental health beds fell from 23,515 to 18,319 as of March this year – a drop of 22%. This was part of a change in approach dating back to the 1980s to only admit people to hospital when necessary. This 'de-institutionalisation' included closing old-fashioned asylums and treating more people in the community, because taking people's liberty away can delay long-term recovery.
But historic under-investment in community services and a growing demand for support mean that people are reaching crisis point and the NHS must turn to the private sector to meet this demand.
In 2013, the government made a commitment to achieving parity of esteem between physical and mental health, but there are concerns that promised funding has not reached frontline services.
Despite an improving national conversation around mental health and some increases in funding, both regulator the CQC and an independent review commissioned by the government into the Mental Health Act (MHA) found particular problems with inpatient care – for patients who require hospital admission.
The review recommended that people detained under the MHA are given more of a say in the treatment they receive, discrimination against BAME people is tackled, community services are improved and inpatient units modernised.
The Royal College of Psychiatrists has called urgently for hundreds more NHS mental health beds in England to help end the practice of sending severely ill patients far from home for treatment. But others say community services is where investment is most needed to reduce the number of people going into hospital.
Last year, a major funding boost for mental health was announced, as part of the NHS's plan for the next 10 years. The extra investment will reach £2.3 billion in real terms by 2023/24. This was welcomed, along with plans to improve services for children and young people and redesign community services, but concerns remain about staff training, recruitment and retention.
We will tell stories that explain how these issues are playing out in Bristol's mental health services by speaking to frontline workers and and people who have first-hand experience of accessing services.
But the mental health sector is vast and complex, so we can't cover all its issues, and we need your help. We're trying a new way to involve Bristol Cable members more in our reporting. If you're a member who has knowledge or experience of this topic, please fill out this survey.
Otherwise, if you have any experiences you'd like to share, you can contact us confidentially using the form below. We will handle any information securely and won't publish anything without your permission.
Do you have experience of this story? Contact us in strict confidence to help us tell more stories about private mental health services in Bristol. Get in touch by emailing: matty@thebristolcable.org.