Avonmouth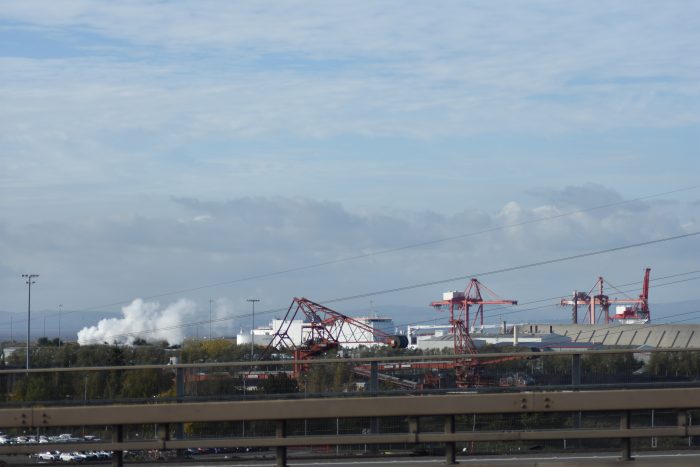 Avonmouth fly infestation: cries for council tax strike
Councillor promises to investigate concerns in public meeting
'Pollution knows no postcode' - Cable members in Avonmouth chat dirty industry
We've been covering dirty industries in Avonmouth. This month's meeting saw people from the neighbourhood discuss the issue.
Council face barricades and fail to evict Avonmouth protesters
Occupiers of 44 Avonmouth Terrace are still in situ, as council eviction order expires.
Judge finds against Avonmouth housing rights occupation
Council granted right to evict housing activist protesters from council home auctioned last month.
The real costs of Bristol Port's coal imports
Report highlights how Bristol port's role in supplying coal to UK is linked to destruction...
Avonmouth: have parties failed working class voters?
Alon Aviram Additional work by: Adam Cantwell-Corn Illustration: Sam Knock Is there a growing faultline between working class voters and the Labour party? From trade-unions...