Disenchanted BME voters could swing general election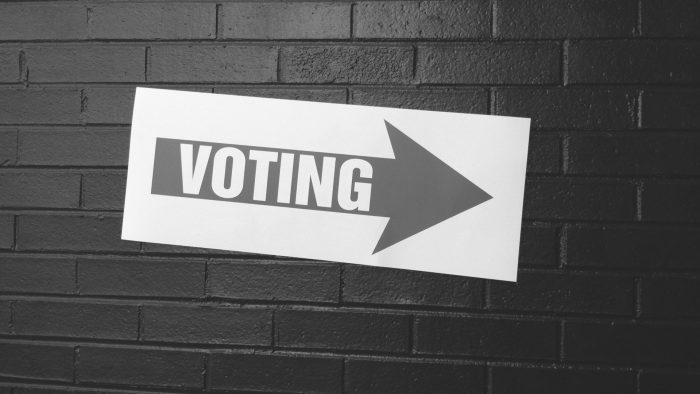 In this tightly fought snap election, the Black Minority Ethnic (BME) vote could be a determinant winning factor, writes Abdi Mohamed.

Photo: Just Grimes (Flickr/ CC BY-SA 2.0)
According to Operation Black Vote (OBV), in order to understand 'the potential political power' of BME voters, one needs to look at marginal seats. Constituencies which have sizeable BME voter populations, such as Bristol West, are target battlegrounds between the rival parties.
Bristol West – which includes Ashley, Bishopston and Ashley Down, Central, Clifton, Clifton Down, Cotham, Easton, Hotwells and Harbourside, Lawrence Hill and Redland – is home to the largest BME population in the city.
Bristol City Council data shows that in Lawrence Hill, and 'St Pauls Grosvenor Road' in Ashley, 55% and 80% of all people belong to a BME group respectively.
A recent report by OBV, 'Power of the Black Vote in 2017', also notes that the BME voter population (25.48%) in Bristol West is three times higher than the majority of the current MP, Thangam Debbonaire (8.83%). So particularly in Bristol West, and to varying degrees in other cities and towns across the UK, BME voters can seriously sway the outcomes of the general election.
However, it's too simplistic to label BME voters as one homogeneous group with the same interests and voting intentions. But despite the many divisions and differences both locally and nationally, but there are key issues of concern to many BME voters.
These issues range from social mobility and diversity challenges, to higher rates of unemployment, racism and discrimination, and Islamophobia – as well as the impact of Brexit and hard austerity measures.
Nevertheless, many of the people I have spoken to understand that this snap election has given them opportunities to voice their concerns through the ballot box. Their participation is crucial if they are to change these issues of concern not only nationally, but locally too.
Abdullahi Mohamed, a civil servant and a Lawrence Hill resident, said that there are two main issues of high importance this election, namely austerity and Brexit.
"This election is very important [because] after seven years of austerity and the uncertainty of Brexit," he said. "I would prefer to vote for an independent candidate, but this election I am thinking to vote [for] Labour to stop further cuts to the public sector."
Many BME voters agree that austerity has created unnecessary hardships to workers and the most vulnerable in our society. Ahmed Hilal, a Bristol West constituent, says that he is going to vote for "Labour as always. And the reason is clear… This government only knows how to cut everything: local government jobs, NHS and many other things."
There are others who believe this election is nothing but a class struggle. "I have always been a leftie even though their so-called 'progressive' agenda is drifting very far away from our Muslim and Somali values," said Mohamed Youssouf who lives in Ashley Ward.
"But we can't forget that unlike the clan-based political affiliation back home, here in the UK and generally in the West, it's a class struggle.
"I recently heard a young Somalilander saying on a Channel 4 documentary, we have the high class, the middle class, the lower class and then the Black class at the bottom of the political chain."
One should therefore question why BME people are 'at the bottom of the ladder' and who is responsible? And how can our vote help remove these barriers?
"Both Tory and Labour claim government for everyone," said Ahmed Duale, founder and chair of South West Somali Conservatives. "Labour promises the world and delivers nothing.
"I was a Labour voter for over ten years. After too many broken promises, I switched to the Tories for years … Still Labour has not done any improvements to Easton, Lawrence Hill or St Pauls."
Duale refers to Bristol City Council data that shows that in Lawrence Hill, more than a third of people (36%) and more than a quarter of the working age population (3,240 people, 25%) are income deprived, and almost half of all children live in income deprived households.
It is not surprising that many Labour voters in the community would on this occasion agree with Mr Duale. AbdiHakim Asir, a community activist, said: "People like me who have always voted for Labour are struggling, because of the local Labour's broken promises. And I am not sure if I can trust any Labour candidate as long as they are not ready to honour their promises. For example, what they promised [the Somali pledge which aims to bridge the equalities gap within the BME communities] before the mayoral election in May 2016."
"We understand that the election is different this time and that we are electing MPs, but still the bitter taste of broken promises of [the] last [local] election is still real.
"And I am sure that many people will vote for other candidates as long we have those Labour politicians who just assume that we are all Labour regardless of Labour's performances. Therefore, no one can take us for granted and there is an alternative in Bristol West on June the 8th; Labour wouldn't listen until they are punished."
These conversations indicate to me that Bristol's BME groups are no longer disenfranchised. BME voters are becoming more politically active, they are making informed choices, and can be politically at odds with one another. Yet the majority will still vote for Labour.
Nevertheless, political parties need to revisit their political engagement and participation with minority communities. BME voters no longer have the patience to accept either broken promises or slow responses to issues that they have raised.
---
Abdi Mohamed is the project manager and co-founder of Somali Media Group. He is also a director at the Bristol Cable.
You can follow Abdi on Twitter: @abdioboobe