syria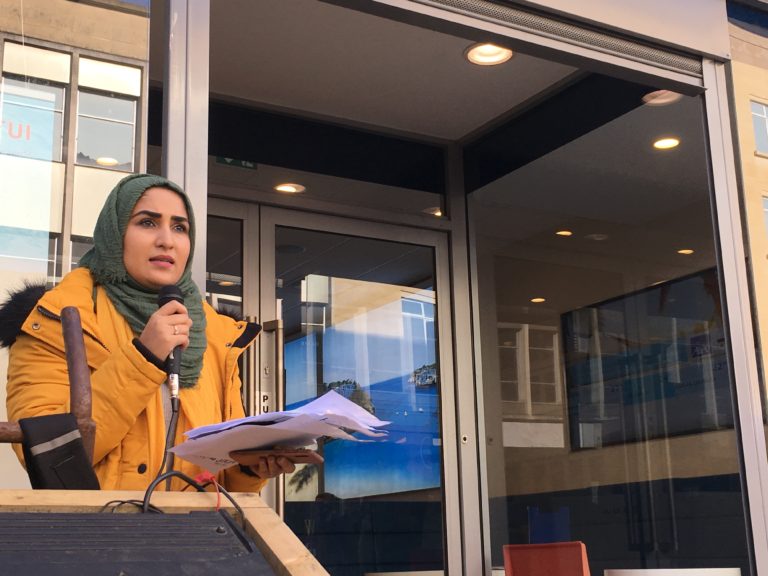 From St Pauls to Syria: Why this young woman and Kurds in Bristol are struggling for justice from afar
We spent the morning with a Kurdish activist struggling for peace and justice in north eastern Syria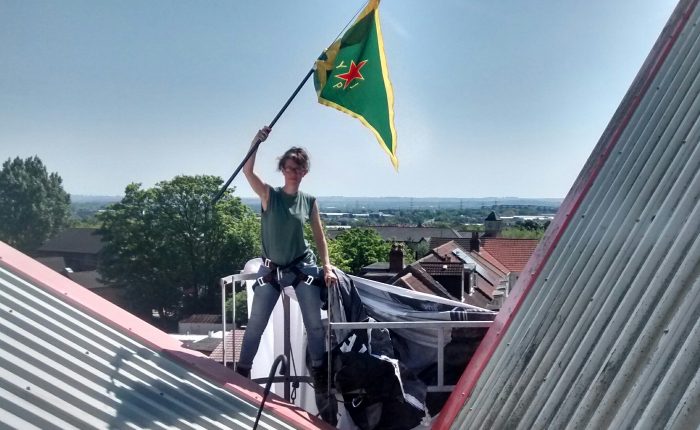 Voices: "Why we're shouting the names of Kurdish fighters from the rooftops of arms companies"
An activist protesting Bristol arms companies explains why they are putting names and stories to the victims of the arms trade.
Bristol arms dealers are supplying Turkish forces who killed a Bristolian
A Bristol woman, Anna Campbell, has been killed by Turkish forces who are supplied by arms companies with bases in Bristol
Watch: This Bristolian (and a toy fox) fought ISIS
This Bristol activist joined the Kurdish forces who are fighting ISIS, being attacked by the Turkish government and struggling for a more just society in Syria and the middle east.
On the front lines against ISIS
We hear from a Bristolian in the ongoing anti-fascist fight in Syria.
Taking initiative: refugees in Bristol
The framing of a 'refugee crisis' has led to new expressions of solidarity across Bristol, including organised demonstrations, the organisation of convoys to Calais, and widespread enthusiasm for the organisation of homestay accommodation for displaced refugees. However, this form of organising i...