A pioneering project to tackle gender-based violence needs help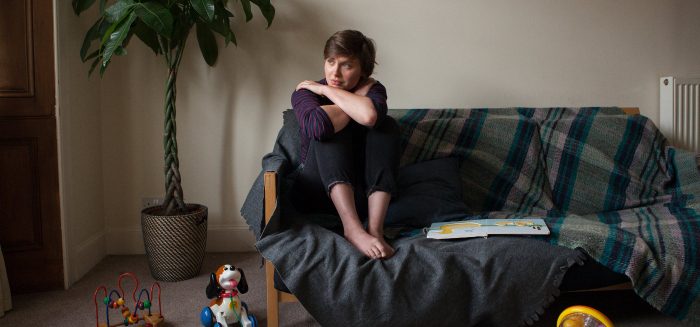 The Cable speaks to Bristol Zero Tolerance about how the initiative to eradicate gender-based violence could be saved.
Photo: Laura Dodsworth
In 2013, a Bristol woman was killed by her ex-partner, who had physically and mentally abused her for years. The case was subject to a multi-agency review to explore whether or not her murder could have been prevented. The review found that although the woman's "work colleagues were aware of the abuse she suffered…there is no evidence that any of them encouraged her to seek help." The review recommended that "companies and organisations…implement HR workplace policies in relation to domestic abuse."
It was this tragedy and subsequent recommendations that triggered the launch of Bristol Zero Tolerance by Bristol Women's Commission in 2015. Bristol Zero Tolerance works towards making Bristol a city with a 'zero tolerance' approach to gender-based violence (GBV), abuse, harassment and exploitation, by working with organisations and workplaces and by raising awareness of different forms of gender-based violence.
After almost three years of hard work in this area, Bristol Zero Tolerance has announced that it's at imminent risk of closure and has made an urgent appeal for funding. The Cable caught up with Charlotte Gage, partnerships project officer, to talk about their work and future.
The Bristol Cable: What does Bristol Zero Tolerance do that no one else does?
"If we look at attitudes and behaviours around gender-based violence and address it before it happens, the impact on society, on the police, on the NHS would be huge."
Charlotte Gage: We make links between services, including those that aren't GBV-specific, such as mental health and homelessness services, so that women – mainly women – who are accessing support and have a GBV background won't fall through the gaps.
We also run city-wide campaigns about changing attitudes, behaviours, and cultures, like our street harassment work. If you feel you can be abusive and objectify strangers on the street, that's part of a culture that leads to women dying.
And we work with businesses: we deliver training, create opportunities to talk about GBV without stigma, and link it to mental health issues and workplace stress and absenteeism. We help organisations implement internal domestic abuse policies and give them a signposting guide of local and national services. The idea is to get the business to say, 'Here's our Zero Tolerance pledge, here's our policy', and then whenever anyone wants to access information, they'll know where to get it. So it's not about pressuring particular people: it's saying, 'Everyone should know about this, it's everyone's business'.
Bristol Zero Tolerance is part of Bristol Women's Voice – but who else is on the BZT team specifically?
Just me! I had an assistant, but we couldn't continue her contract. We wouldn't be able to do the work without volunteers. I'm glad that women want to work with us, but I also feel guilty – we shouldn't be getting free labour. We always give volunteers references, support them with their next steps, and put their name against the work they've done.
What's the issue with funding?
We've been lucky to have had two years of public health funding. That was because some good feminists within the council had an understanding of our work as prevention: if we look at attitudes and behaviours around GBV and address it before it happens, the impact on society, on the police, on the NHS would be huge.
But policy and voice work is difficult to fund. Direct services, like rape crisis centres and domestic violence refuges, absolutely need to be funded better, but people understand those services a little more.
Looking for money is also hard—you need a full time fundraising department. Bigger organisations can work with academics, have partners across Europe, and build those relationships over years. It's not realistic for small organisations to do that.
If funded, what would be your next steps?
Our work with businesses would be ongoing. I'd like to continue the work we've done with the night-time economy and push to get all venues in the city signed up to Good Night Out [an initiative to help the night time economy deal with, tackle and prevent harassment] and Drinkaware. Other than that, depending on how much funding we got, it'd be whatever services and individuals think we should be working on. I don't want it to be a top-down organisation.
And what are your hopes now?
I'm hoping that we will get sponsorship from businesses. I'm hoping individuals, even if they're not able to give themselves, will share this information and help us to build relationships with businesses or people with larger amounts of money. And I'm hoping that the importance of our work is understood: it's part of a wider picture. Ultimately, if we did this work, frontline services wouldn't be as smashed, because GBV wouldn't happen in the first place.