100,000 local people are being told investing in oil can avert climate change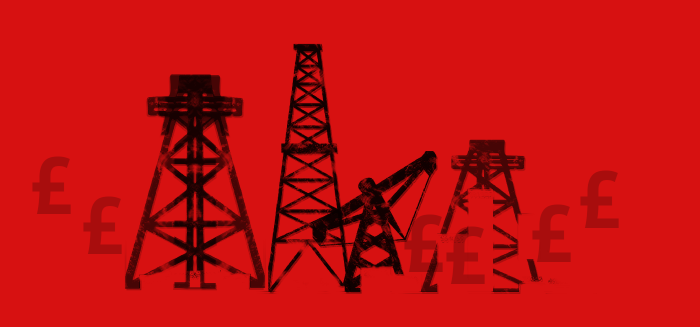 There is an argument that this can help avert climate collapse.
What if you were told that your future financial wellbeing is in part based on investments proven to be bringing about a human and environmental catastrophe? Then, what if you were told that the way to stave off the end of the world is to continue investing, and by no means drop them altogether.
This very scenario is faced by 106,000 people in the Bristol area, and millions more around the country and world. Their pensions are invested in fossil fuel companies that produce oil, gas and coal.
"Because BP and Shell will exist whether you invest in them or not, we feel it's actually more effective to engage with them"
But don't look away now if a pension seems far-off (or non-existent). While you might not draw down any cash, you or your children may be around when the full force of climate change wreaks the havoc predicted by scientists.
So how exactly does this work? On the local level, Avon Pension Fund (APF) administers a £4.4billion fund for 106,000 employees and retired workers of local government in the former Avon area.
In turn APF is part of a pool of nine local government pension funds across the South West, the £30 billion Brunel Pension Partnership (Brunel).
UK wide, the worth of all local government pension funds tots up to £230 billion – just more than the entire economy of Ireland in 2017.
Combined and individually, these funds have significant financial clout. This has prompted calls for these pensions to drop, or divest, some or all of the estimated £16 billion directly invested in fossil fuels.
To divest or to not divest?
Some have responded to the calls, with Southwark, South Yorkshire, Merseyside and others committing to divest to some degree.
Check out how the fund's fossil fuel investments have grown
Major increases in fossil fuel investments despite pension fund 'Responsible Investment' efforts
Others – including APF – have stood firm, despite an active campaign led by activists Fossil Free Bristol to persuade them otherwise. In fact, APF has increased direct investments in fossil fuels since 2015, a Cable analysis has revealed (see the full info-graphic here).
It's not necessarily that the management of the pension funds are climate change deniers. Instead, campaigners have run up against 'fiduciary duty' rules that pension funds must always act in the 'best interests' of the employers and employees who pay into the fund.
This has long been used as a reason to not divest from fossil fuels. Because like other so-called 'sin stocks' such as tobacco or weapons (APF is also invested in these) investors cash in: We all burn oil, lots of us smoke and war is good for business.
Though in the case of the APF individual pensioners are guaranteed their income whatever happens, if there were to be any shortfalls the local authorities and the government have to pick up the difference.
In response, campaigners and others have weighed in with another tactic that has gained significant traction. There is mounting evidence that investments in fossil fuels will become so-called 'stranded assets', meaning that they will dramatically plummet in value – either due to policies that say fossil fuels can't be burnt, because renewable energy sources are getting cheaper or because digging coal out of a mountain top is just too difficult. A recent study led by a Cambridge University professor estimated that this could happen before 2035, with effects greater than the 2008 financial crisis.
Along with political pressure, the potential for this crash in the value of fossil fuels has prompted major victories claimed by divestment campaigners – from the £750 billion Norwegian sovereign wealth fund, to hundreds of churches and 62 UK universities, including Bristol. Hardly radical and reckless institutions.
But not Avon Pension Fund. Though significant sums have been diverted to low carbon investments, in the past two years APF has increased its shareholdings in fossil fuels by 30%. This brings a total value of £58 million directly in fossil fuels of the £4.4 billion fund.
This rejection of divestment is shared by APFs' regional pool of funds, the Brunel Pension Partnership. We spoke to one of the people heading up their strategy.
When saving the world can mean investing in oil
If you don't like something vote with your feet, goes the old refrain. But for Faith Ward, the chief responsible investment officer who looks after £30 billion worth of assets (two times the entire value of the Bristol economy) for the Brunel pool, this is exactly the wrong approach when it comes to tackling climate change.
Considered a leading light in 'Responsible Investment' along with Brunel as a whole, Ward says that for every risk represented by investing in fossil fuels there is a comparable benefit, in terms of financial returns and good outcomes for the world.
Sitting in their office on Victoria Street, adorned with slogans like 'Forging better futures by investing for a world worth living in', Ward tells me that "because BP and Shell will exist whether you invest in them or not, we feel it's actually more effective to engage with them". There's also the fact that the biggest fossil fuel producers are state owned companies, which divestment would have little direct effect on.
Ward explains, "For me it's not a binary discussion, it's not like I'm saying we should own billions of pounds in oil and gas companies, or nothing. But we should actually be thinking about what would be the right amount to influence change and their direction" while getting a good financial return.
For sure, APF, Brunel and their fund managers have an impressive strategy and list of activities for meeting with and engaging companies on these issues. But, when push comes to shove how far and how fast can a company like Shell, whose core business is oil, be turned around?
This May investors, including the Church of England, called on Shell to commit to targets, rather than wooly 'ambitions', to reduce carbon emissions. A shareholder vote at the company Annual General Meeting was decisively defeated on recommendation from the management. Avon Pension Fund, who have increased investments in Shell by 75% in the past two years, declined to comment on how they voted.
Doesn't things like this (and the urgent need to avert climate disaster) point to the limitations of the engagement strategy, I ask. Ward says "it's about bringing more investors together to actually mobilize that power. I think a lot of investors historically do not use their power for change", citing several initiatives aimed at improving the collective power of investors.
Ward referred me to an article written by a industry colleague. It argues that because oil companies like Shell spend millions ferociously lobbying against climate change legislation was precisely the reason shareholders should not divest, in order to push back where necessary and possible.
Besides, Ward says, "how is it reasonable to expect a company or an investor to change if you're not getting the leadership" from politicians and regulators.
Trying to turn around an oil tanker
Martin Fodor, the Green party councillor for Redland is skeptical. As the author of a successful 2015 vote calling on the council to back divestment, and with a professional and campaigning background in energy and climate issues, he thinks more decisive action must be taken.
From edition 16, OUT NOW!
Read more from this edition.
"We've tried dialogue and looking for 'best in class' companies. Both have their place in an ethical fund, but with fossil fuels it's increasingly obvious we need to start moving funds away from the rising risks and into the opportunities we want more of", he says citing the the rapid developments in affordability of renewables.
Fodor would like to see a five year plan to divest and is calling on Avon Pension Fund to divest and apply pressure on the Brunel Partnership fund. The question is how?
Fodor says that "despite having the largest group of pensioners and current employees, Bristol council has just one place on the fund along with Unison, [the divestment supporting second largest trade union in the country]."
It is Fodor's opinion that even if APF were to strike out for divestment, they'd still face an extra layer of bureaucracy in the wider Brunel Partnership.
However, Ward says, if a fund like Avon Pension Fund "felt that the majority of beneficiaries came to a decision [to divest]" then Brunel would help them do that.
And this is where we do a bit of a full circle. This June, the government is aiming to clarify what exactly the 'fiduciary duty' is i.e how to work out the best interests of pension scheme members. The pensions minister has stated that this will involve clarity on when investment decisions can be made on 'non-financial' issues like concerns over climate change.
This very well may strengthen the hand of the financial advisers, pensioners and campaigners who want funds to divest, for the good of planet and pensions.
Ward though warns that any moves should be an "informed decision rather than an emotional one". For sure, it would be difficult to ask the council to cover losses if divestment didn't go well financially.
But along with mounting evidence that divestment makes good financial sense, for a lot of people catastrophic climate change is an emotional issue. The question is whether companies can be persuaded to act. Or will the softly softly approach, by pension funds and politicians alike, be too little too late?
Check out how the fund's fossil fuel investments have grown
Major increases in fossil fuel investments despite pension fund 'Responsible Investment' efforts